Apply for Vacancy for Production Editor at Texas A&M University in the USA. The category of the position is Publications and Editing.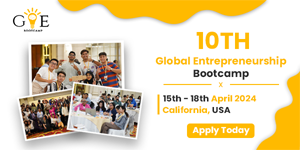 About:
Texas A&M University is a public land-grant research university in College Station, Texas. Additionally, it was founded in 1876 and became the flagship institution of the Texas A&M University System in 1948. As of 2020, Texas A&M's student body is the second largest in the United States.
Required Education and Experience:
Bachelor's degree in applicable field or equivalent combination of education and experience
Also, two years of related experience in electronic publishing and printing
Required Knowledge, Skills, and Abilities:
Ability to multi-task and work cooperatively with others
Additionally, working knowledge of publication and web production software including MS Word and Excel, Adobe FrameMaker/InDesign, Acrobat Pro, Illustrator, and Dreamweaver
Required Licenses and Certifications:
Obtain and hold a passport and appropriate visas on a continuing basis
Preferred Education and Experience:
Five or more years experience in scholarly electronic and web publishing
Preferred Knowledge, Skills, and Abilities:
XML coding, JavaScript, HTML5, FAIR metadata standards
Responsibilities:
Production
Produce draft and final products for IODP riser, riser less, and mission-specific expedition volume materials, reports, and expedition research manuscripts.
Also, produce publications for special projects.
Perform legacy tasks for previous program materials.
Likewise, lay out chapter galleys for author review, and apply author changes.
Assist with producing interactive PDFs and HTML translations and web content.
Furthermore, prepare volume zip files to be included with the electronic volume.
Moreover, prepare volume front matter and ensure contents are complete and correct.
Quality Control
Carry out standards and style guidelines for quality control
Also, ensure quality, consistency, and completeness in all publications
Likewise, proof HTML and PDF online publications and other web content
Furthermore, work with graphics and editorial sections to promote consistency throughout each volume
Development/Training
Understand and implement IODP style for publications materials
Additionally, understand the publication workflow from submission to publication
Attend software training or production training as needed
Furthermore, use available resources are to find information
Participate as needed or assigned in ongoing research into software, hardware, and other technologies or techniques that will streamline production and keep IODP publications technically current
Likewise, learn production techniques beyond the basics
Assist with training Production Editor I staff on basic production tasks
Additionally, attend advanced software training as assigned
Furthermore, help develop written procedures
Visit oyaop.com and oyaschool.com for more job opportunities.