Apply for Vacancy for Program Aide at Texas A&M University in the USA. The deadline for this job is 31st July 2021.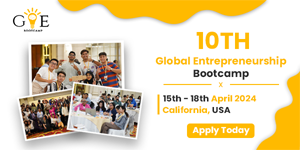 About:
Texas A&M University is a public land-grant research university in College Station, Texas. Additionally, it was founded in 1876 and became the flagship institution of the Texas A&M University System in 1948. As of 2020, Texas A&M's student body is the second largest in the United States
Job Description
Texas A&M University is to enriching the learning and working environment for all visitors, students, faculty, and staff by promoting a culture that embraces inclusion, diversity, equity, and accountability.  Diverse perspectives, talents, and identities are vital to accomplishing our mission and living our core values.
Required Education and Experience:
Bachelor's degree or equivalent combination of education and experience
Also, experience facilitating 1-3+ person-centered planning (PCP) or people planning together (PPT) trainings
Required Knowledge, Skills, and Abilities:
Ability to multi-task and work cooperatively with others
Required Licenses and Certifications:
People Planning Together or Person-Centered Planning Trainer certification
Preferred Experience:
Prior experience working with people with disabilities
Responsibilities:
The incumbent must meet the following for Vacancy for Program Aide in the USA:
Planning
Plans and prepares lesson plans and instructional materials that facilitate PCP and PPT objectives and goals
Likewise, establishes and communicates clear objectives for all learning activities
Also, uses relevant technology to support and differentiate instruction
Moreover, meets with collaborating organizations to finalize details of PCP training
Additionally, coordinates with project directors/managers to schedule and implement PCP/PPT training
Instruction/Provide Training
Instructs and monitors students/people with disabilities in the use of learning materials and equipment during the PCP trainings
Also, prepares classroom for class activities
Furthermore, provides appropriate feedback on work
Likewise, encourages and monitors the progress of youth and use information to adjust teaching strategies
Evaluation
Organizes student data, supports development of evaluation tool, and provides feedback on evaluation tools used to gather feedback on use of the student's Person-Centered Employment Plan (PCEP)
Additionally, reaches out to students the 1-, 3-, 7-, and 12- months following the training to gather data on use of plan
Furthermore, performs other duties
Visit oyaop.com and oyaschool.com for more job opportunities.