Apply for Vacancy for Research Assistant at The State University of New Jersey in the USA. The category of the position is Laboratory and Research.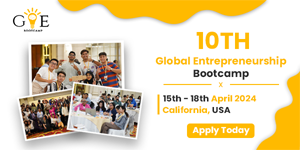 Description:
The University will accomplish this by conducting innovative basic, clinical and population research and cutting-edge patient-centered care that expands our understanding of the etiology and biology of cancer; facilitates the rapid translation of laboratory-based discoveries into human studies; Also, develops new approaches and interventions for cancer prevention that decrease cancer incidence and mortality; and develops new and better therapies to decrease suffering and mortality from cancer.
Posting Summary
Rutgers, The State University of New Jersey is seeking a Temporary Research Assistant for the Department of Radiation Oncology within Rutgers, Cancer Institute of New Jersey.
This is a temporary part-time position supported by a grant from NJHF/FVCG. Under the direction of the Principal Investigator, this position is responsible for continued analysis, design, implementation and user training for Qualtrac Quality Measure Reporting Software for Radiation Oncology. Likewise, this person will work closely with project leads to utilize Qualtrac to follow prescribed monthly reporting workflow, while concurrently providing feedback and suggestions for the software. Responsibilities may also including testing, documentation, design, training and troubleshooting. Acts as a liaison between the development team and the users and assists Principal Investigator with the management of all business/user aspects of software implementation.
Duties:
Among the key duties of this position are the following for Vacancy for Research Assistant in the USA
Utilize Qualtrac software to follow department monthly workflow procedures, generating and providing monthly performance and outlier reports to key stakeholders (nursing, intake, physicians).
Also, create clear, understandable documentation for the software (workflow instructions, user manual, implementation workbook).
Similarly, stay abreast of latest quality /

MIPS

 requirements from 

CMS

 and advise project team so application can adapt accordingly.
Additionally, assist with implementation of application at users' sites, consulting with them to configure per their practices' specialized workflows.
Minimum Education and Experience
Bachelor's Degree. Master's Degree or pursuit of Master's Degree, in Business Administration, Healthcare or Public Administration, Finance or a related field preferred.
Also, equivalent experience, education and/or training may be substituted for the education requirements.
Required Knowledge, Skills, and Abilities
Excellent communication skills, both verbal and written.
Likewise, computer literate with proficiency and working knowledge of database and reporting tools such as Microsoft Word, Excel, Access, and PowerPoint.
Additionally, experience building basic websites is strongly preferred.
Preferred Qualifications
Computer programming experience (Visual Basic and MS Access experience).
Furthermore, experience in Healthcare, especially an understanding of

CMS

 requirements and rules.
Also, experience with Microsoft Windows with ability to troubleshoot.
Visit oyaop.com and oyaschool.com for more job opportunities.