Apply for Vacancy for Research Coordinator at Weill Cornell Medicine in the USA. The category of the position is Laboratory and Research.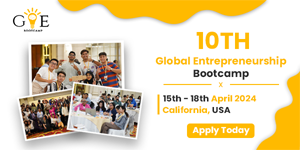 Position Summary
Under direction, monitors all data management, regulatory and financial aspects of clinical trial operations. Also, this role also coordinates special research projects, prepares internal board protocols for clinical research, assists in the design of evaluation tools/instruments and coordinates budgets.
Job Responsibilities
The incumbent must meet the following for Vacancy for Research Coordinator in the USA:
Develops and implements practices to ensure research efficiency by routinely analyzing and evaluating workflow.
Likewise, coordinates the collection, compilation, documentation and analysis of clinical research data from various clinical sites. Assists in the determination of guidelines for the collection of clinical data and or administration of clinical studies.
Additionally, ensures compliance of general and study specific regulatory related processes with SOPs, FDA, NIH, and applicable regulations for the reporting of events to regulatory agencies.
Develops regulatory reports and associated documentation in accordance with SOPs and study specific processes.
Furthermore, prepares study related budgets for granting agencies. Negotiates study related budgets with various sites, departments and sponsors.
Also, researches and develops the recruitment strategies. Employs modeling and simulation tools to understand the current and projected outcome of recruitment techniques. Monitors and evaluates the success of varying subject recruitment techniques.
Similarly, participates in protocol development as it relates to patient recruitment. Assesses, analyzes, prepares and submits departmental protocols to various places as it relates to subject recruitment and retention.
Likewise, performs monitoring visits: pre-study, initiation, routine monitoring and closeout visits.
Additionally, works closely with sponsor, site and study personnel on relevant regulatory issues. Develops policies and procedures pertaining to regulatory and monitoring processes. Leads regulatory educational training events for personnel at various sites.
Moreover, maintains inventory of supplies, equipment and/or reagents. May order supplies/equipment/reagents as authorized or ensure that needs are escalated appropriately. Receives supply orders and confirms accuracy of delivery. Moreover may assist with cost control.
Also, performs other related duties as directed.
Education
Bachelor's Degree in related field
Experience
Approximately 2 years of experience in health-related role, in clinical or research setting
Knowledge, Skills and Abilities
Experience with conducting and carrying out protocols and research coordination.
Also, Familiarity with IRB interaction, regulatory policies, database input and report generation.
Likewise, research experience in an academic health center with exposure to a team research environment at all levels (senior investigators, nurses, research coordinators, lab technicians)
Visit oyaop.com and oyaschool.com for more job opportunities.