Apply for Vacancy for Teacher at Whittier College in the USA. The deadline for this job is 31st July 2021.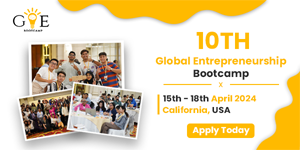 About:
The mission of the Widener Partnership Charter School (WPCS) is to develop urban elementary (K-8) students with the behaviors, task commitment and creativity to succeed in the current educational environment. Through holistic cultivation of children's resources, the WPCS will enable students to become self-motivated, competent, and lifelong learners. Also, the school will aim to educate its students to become citizens of character who can contribute to the vitality and well-being of the region.
Responsibilities:
Drive student achievement and set high expectations for all students
Assess the skill level of students and align classroom goals and activities to established state and local standards
Also, implement rigorous and appropriate lesson plans, assignments, and assessments
Provide instruction music to grade levels K-8 utilizing the workshop model.
Likewise, create a classroom environment in which students have access to musical instruments and
materials that address their needs and interests
Work closely with school leaders to analyze student assessment data to measure progress and use data to inform instruction
Furthermore, collaborate in grade level teams to discuss student work and share best practices
Engage families in their children's education by building relationships and maintaining regular communication
Additionally, demonstrate genuine interest, belief, and care for students' personal and academic
success
Respond positively and effectively to challenges with a solutions-oriented resiliency
Similarly, keep abreast of the latest developments and improvements in education as it affects the instructional program; attend faculty meetings to discuss school problems and teaching methods
Maintain classroom discipline
Moreover, maintain attendance, grade and other required records
Additionally, other duties as assigned
Position Requirements:
Commitment to WPCS mission and belief that all students can learn
Knowledge of teaching methods, curriculum, and education programs
Also, experience with using educational technologies
The ability to communicate effectively with parents
Likewise, demonstrated professionalism and responsibility, and a strong work ethic
A positive, high-energy attitude, and a drive for personal excellence
Flexible attitude, ability to work with urgency
Similarly, strong problem solving and strategic thinking skills
Willingness and desire to participate in unexpected projects
The ability to establish cooperative working relationships with faculty, staff, students, and parents
Furthermore, strong organizational skills
A comfort and excitement about working with children from diverse backgrounds
Also, a high level of interest in collaboration
Commitment to professional growth
Likewise, 1-3 years teaching experience
Bachelor's degree
Moreover, PA Certification
Visit oyaop.com and oyaschool.com for more job opportunities.