Apply for Vacancy for Web Designer at Stanford University in the USA. The deadline for this job is 31st July 2021.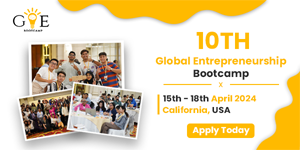 Description:
Stanford University is one of the world's premier academic and research institutions, devoting tremendous intellectual and physical resources toward the betterment of humanity. Additionally, as a major Silicon Valley employer, Stanford seeks people committed to excellence and to improving our world. In turn, the university is committed to supporting its employees as they develop their careers and enrich their lives. Like the University believes Stanford's future success will be shaped by the diverse perspectives, unique experiences, and inclusive culture of its community.
A member of the President and Provost shared services team, responsibilities include designing and building leading-edge, high quality, attractive, and highly usable web properties that work well on all web devices and meet current business needs. Serve as subject matter expert on design solutions and usability best practices.
Core Duties:
Create superior user experiences through the design of elegant interfaces.
Also, collaborate with business analysts or business stakeholders to synthesize requirements into sketches, wireframes, and design mockups.
Conduct formal and informal usability testing, and respond to results.
Additionally, articulate the pros and cons of designs, and support recommendations with clear, detailed evidence and rationale.
Build web properties using a range of programming and scripting languages with a clear understand of web standards and usability methods.
Likewise, create design prototypes, and collaborate with developers on components requiring more advanced scripting and programming.
Similarly, serve as a subject matter expert on modern design concepts and solutions and usability best practices for all web devices.
Design and maintain web-based virtual engagements.
Design and maintain multimedia materials.
Furthermore, develop web platform to integrate with communications platforms, including social media, Slack, and feedback portals.
Collaborate with University IT, University Communications, and the Stanford Office of Digital Accessibility to ensure group's compliance with policies and standards around identity graphics, web content, and online accessibility.
Additionally, partner with University IT and web community members to understand apply latest available campus solutions/services.
Minimum Requirements:
Education & Experience:
Bachelor's degree and three years of relevant experience or a combination of education and relevant experience.
Knowledge, Skills and Abilities:
Strong communication and interpersonal skills.
Similarly, strong design and usability skills.
Advanced knowledge of modern design concepts and solutions and usability best practices for all web devices.
Also, understanding of systems integration and various web devices and environments. Proficiency with browser and device differences and idiosyncrasies.
Furthermore, knowledge of web analytics tools and related analyses and reporting.
In-depth knowledge of HTML, CSS, JavaScript, and related website development technologies and software.
In-depth knowledge of content management systems, such as Drupal, including the ability to perform standard installations and configurations.
Likewise, knowledgeable of accessibility requirements and testing.
Knowledge of user profiling, usability testing, and quality assurance practices.
Certifications and Licenses:
None
Physical Requirements:
Constantly perform desk-based computer tasks, grasp lightly/fine manipulation.
Furthermore, frequently sitting.
Occasionally stand/walk, writing by hand, use a telephone.
Also, rarely lift/carry/push/pull objects that weigh up to 10 pounds.
Strong visual acuity.
Visit oyaop.com and oyaschool.com for more job opportunities.