Apply for Vacancy for Affairs Officer at Office for the Coordination of Humanitarian Affairs in Ethiopia. The deadline for this job is 11th July 2021.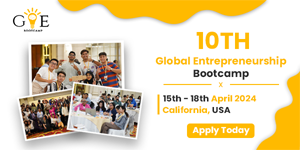 Description:
This position is located in the Operations and Advocacy Division, Office for the Coordination of Humanitarian Affairs (OCHA), which is part of the United Nations Secretariat responsible for bringing together humanitarian actors to ensure a coherent response to emergencies. Also, OCHA also ensures there is a framework within which each actor can contribute to the overall response efforts. OCHA's mission is to mobilize and coordinate effective and principled humanitarian action in partnership with national and international actors in order to alleviate human suffering in disasters and emergencies; advocate the rights of people in need; Additionally, promote preparedness and prevention and facilitate sustainable solutions.
Duties:
May support the production of appeals for international assistance; ensures the proper use and spending of donor contributions channeled through OCHA.
Also, establishes and maintains contacts with government officials, other UN agencies, non-governmental organizations, diplomatic missions, media, etc.
Undertakes and leads field missions, coordinates assessments and response activities.
Likewise, conducts access negotiation, including with armed actors on behalf of the humanitarian community,
Prepares or contributes to the preparation of various written reports, documents and communications as required.
Furthermore, reviews and provides advice on policy issues related to safeguarding humanitarian principles and ensuring the effective delivery of humanitarian assistance.
Organizes and participates in work groups, meetings, conferences, consultations with other agencies and partners on humanitarian and emergency relief-related matters.
Additionally, provides guidance to, and may supervise, new/junior staff.
Furthermore, performs other duties
Work Experience
A minimum of five (5) years of progressively responsible experience in humanitarian affairs, emergency preparedness, crisis/emergency relief management, military, or other related area.
Experience from working in a complex emergency
Also, Access or CMCoord experience
Special Notice
This temporary job opening (TJO) is published for five positions position in Ethiopia, in MEKELLE, SHIRE, ABI ADI, ADIGRAT AND MAYCHEW respectively.
Likewise, the appointment/assignment is for the duration of five months through 31 December 2021 with the possibility of extension, subject to availability of funds and mandate extension. The selected candidate is expected to start as soon as possible.
Furthermore, please note that due to the ongoing situation with COVID-19 and the travel restrictions imposed by national authorities, selected candidates may be required to start the assignment/appointment remotely, in agreement with the hiring manager, and until further notice.
Additionally, please note that the appointment/assignment of the successful candidate will be subject to visa issuance.
Visit oyaop.com and oyaschool.com for more job opportunities.