Apply for Vacancy for Associate Specialist at The Global Fund in Switzerland. The deadline for this job is 8th July 2021.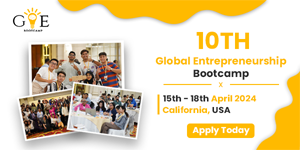 Description:
Associate Specialist, Knowledge Management – GL C – Temporary until January 2023 Reporting to the Manager, Portfolio Services and Knowledge Management Team, the Associate Specialist Knowledge Management will support the promotion of operational excellence and quality assurance in defining financial business processes in accordance with the Committee of Sponsoring Organization (COSO) framework adopted by the Global Fund. Also, the position will support and coordinate the monitoring of the Global Fund key operational business processes (financial aspects of grant management) and will engage with other business partners in collecting process requirements across the different functions of Finance and Grant Management.
Key Responsibilities
Support the identification of financial business process improvements to operational Grant Management processes in collaboration with the relevant stakeholders within Finance and Grant Management.
Similarly, support the business process expert (Specialist, Knowledge Management) to analyze the impact of functional changes and guidance from Divisions on existing processes and the need for new process design.
Also, help the development and maintenance of a Finance document repository (FAQs, guidelines, etc.) to facilitate knowledge sharing
Support the development of training materials and deliver trainings to internal staffs (including new employees) and external stakeholders on business processes
Likewise, provide accurate and timely information to support queries from auditors and other stakeholders relating Business processes.
Furthermore, support closely the roll-out of system and process improvements for grant implementers as part of the strategic HSS objective to strengthen in-country financial management capacity and other related areas.
Experience
Essential:
Demonstrated progressive experience in business process design, project management of process change initiatives;
Also, experience and/or understanding of flow of funds and associated risks in grant implementation and regular transformation projects;
Likewise, track-record in creative problem-solving;
Excellent written and verbal communication and presentation skills.
Experience of rolling-out new system, processes accompanied by a robust change management strategy.
Moreover, minimum 6 years demonstrated professional experience in a business process re-engineering with strong focus on internal control and exception management
Competencies
Languages:
An excellent knowledge of English and preferably a good working knowledge of French. Knowledge of other languages would be an asset.
Organizational Competencies:
Global Fund awareness and mind-set
Similarly, Service orientation
Drive for results
Likewise, Collaboration
Interaction
Additionally, Adaptability
Functional Competencies:
Analytical: Understanding of analytical techniques related to assessment of quantitative and qualitative information. Level 1
Audit & Investigation: Knowledge of and attentiveness to any signs of ineffectiveness, fraud, corruption or abuse of human rights in the Global Fund's operation, Level 1;
Business: Also, Understanding of the organizational and business mechanisms; operating knowledge of pragmatic and practical solutions that help translating ideas into specific plans, goals and KPIs within the Global Fund. Level 2;
Country Context: Additionally, Awareness of political, economical and geographical/infrastructure factors specific for each of the served countries, enabling advisory and true assistance (instead of "one-fits-all" approach). Level 1;
Due Diligence: Ensuring an appropriate spend of money by means of making informed decisions and initiating actions only after investigating all facts, conditions, rules, laws, regulations, financial considerations, or any other such matters, Level 2
Finance: Knowledge/awareness of financial and accounting aspects related to the Global Fund's services. Level 2
Multicultural understanding: Similarly, Sensitivity to multicultural differences and general awareness of how they impact cooperation, ability to use it in cooperation with partners representing other cultures. Level 1
Operational policy: Knowledge of the Global Fund operational policies related to grant cycle. Level 2
Project Management: Likewise, Knowledge of project management principles to effectively navigate change. Ability to structure and manage processes, plans, stakeholders, budgets and resources to achieve scope, quality, cost and time goals efficiently. Level 2
Risk: Furthermore, Knowledge of the risk management process: identification, aggregation, mitigation, monitoring and reporting of the risks associated with a grant making organization that operated in high risk & challenging operating environments.
Visit oyaop.com and oyaschool.com for more job opportunities.