Apply for Vacancy for Coordination Officer at United Nations Mission in South Sudan. The deadline for this job is 5th July 2021.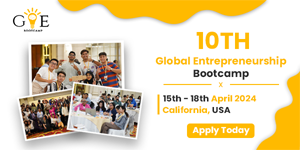 Organizational Setting 
This position is located in the Office of the Special Representative of the Secretary-General (SRSG), United Nations Mission in South Sudan (UNMISS), Juba. Juba is classified in the "E" category and as a non-family duty station. Also, the incumbent reports directly to the SRSG.
Responsibilities:
Provide guidance and oversight, through and across relevant Mission components, to ensure adherence to Action for Peace (A4P) commitments and recommend where further actions may be needed.
Also, keep the SRSG informed on policy and mandate matters requiring his/her attention and advise the SRSG on actions to be taken, ensuring appropriate follow-up with the mission's components, UN agencies, NYHQ and the government.
Periodically review progress of the Mission mandated priorities against the approved benchmarks and recommend necessary adjustments to enable effective implementation.
Likewise, provide leadership to the development of innovative and/or change management processes.
Coordinate and ensure effective information management across the Mission to deliver operational benefits including efficiencies in the production of routine products and crafting of consistent messaging appropriate to the SRSG's strategic intentions.
Additionally, draft and/or coordinate and oversee the preparation of reports, code cables, notes to file, talking points, speeches and briefing notes and ensure that outputs produced by the office are to a high standard.
Furthermore, undertake political and strategic engagement on behalf of the Mission with key stakeholders and partners.
Work closely with the Chief of Staff and make recommendations to the SRSG on management issues.
Also, contribute to developing the mission's planning documents, taking lead in the drafting of the budget for the OSRSG.
Education
An advanced University Degree (Master's degree or equivalent) in Political Science, International Relations, Social Science, Law or related field.
Likewise, professional training in the areas of planning, facilitation and/or coordination is an asset.
Work Experience
A minimum of 15 years of progressively responsible experience in political affairs, conflict resolution, coordination, policy and planning, organizational development, humanitarian, program planning/management, or a related field
Also, excellent and proven management skills
Likewise, experience with inter-agency or interorganizational collaboration or building and maintaining effective partnerships across organizations
Furthermore, experience in priority-setting, forward planning, strategic analysis, and change management; implementation of organizational development initiatives in a large international organization is desirable.
Visit oyaop.com and oyaschool.com for more job opportunities.