Apply for Vacancy for HR Specialist at United Nations Children's Fund in the USA. The deadline for this job is 6th July 2021.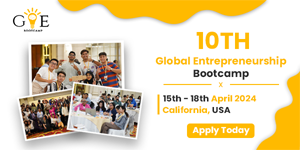 Description:
The United Nations Children's Fund (UNICEF), with headquarters in New York City, provides long-term humanitarian and developmental assistance to children and mothers in developing countries. Some 88 percent of the organization's posts are in the field. There are 36 National Committees, eight regional offices and country offices worldwide, as well as a research center in Florence, a supply operation in Copenhagen and offices in Tokyo and Brussels.
Duties:
Agenda is developed through a consultative process and minutes of the previous meeting and other necessary documents are prepared and disseminated to participants prior to the meeting
Also, documentation for meetings are provided in a user friendly and easily absorbed format
Minutes of the Board Meetings are captured and disseminated through the Associate Director, DHR
Likewise, expenditures against budget allocation is monitored, collated / captured and reported on through Associate Director, Chief Leaning and Development DHR and Chief Policy DAPM
Moreover, monitoring and analysis of learning events investments through learning focal persons, for progress and impact and info collated and presented in report format (qualitative and quantitative) and reviewed by the Secretariat for submission to the board.
Activities:
Tools and templates to support impact evaluation of learning activities
Likewise, consolidated report on learning evaluation prepared for key decision-makers
Furthermore, conduct midterm and post program reviews for global learning programs such as the MMC. This includes devising questionnaires, monitoring responses and the provision of comprehensive and trend reports
Qualification:
Advanced University degree in Human Resources Management, Education, Business Administration, Statistics, International Relations or a relevant field.
Also, the individual should be highly proficient in a range of PC/web applications, including but not limited to: MS Word, MS Excel, MS PowerPoint, MS Outlook etc. Sound knowledge in research, design and layout of learning materials and websites or related areas
Additionally, at least five years relevant work experience including a time spent working in learning and development.
Proven ability is managing HR transformational projects. Experience in managing L&D projects will be an advantage.
Likewise, it is preferable that the individual has experience with, or in, multilateral and development institutions. Knowledge of UNICEF context will be an advantage.
Knowledge of human resources policies, practices and procedures and ability to apply them in an organizational setting.
Additionally, ability to identify issues, formulate opinions, make conclusions and recommendations. Demonstrates professional competence and mastery of subject matter; is conscientious and efficient in meeting commitments, observing deadlines and meeting results.
Strong organizational, planning, and analytical and reporting skills is essential,
Furthermore, excellent written and verbal communication in English.
Good judgment, initiative, high sense of responsibility, tact and discretion.
Also, demonstrated cultural sensitivity and ability to establish harmonious working relations in a multicultural environment.
Visit oyaop.com and oyaschool.com for more job opportunities.