Apply for Vacancy for International Consultant at United Nations Children's Fund in Somalia. The deadline for this job is 11th July 2021.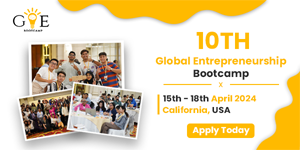 Description:
UNICEF works in some of the world's toughest places, to reach the world's most disadvantaged children. To save their lives. To defend their rights. Also, Across 190 countries and territories, we work for every child, everywhere, every day, to build a better world for everyone.
Qualification:
To qualify as an advocate for every child you will have…
A Bachelor's degree in Geographic Information Systems, Computer Science, Information Technology or related field
Knowledge/Expertise/Skills:
At least four years of experience working with open-source GIS technology
Similarly, strong Python skills (experience with libraries such as NumPy and Panda are an asset)
Experience with scripting, shell environments, and version control systems is an asset
HTML/SQL Coding skills
Also, experience integrating RESTful APIs with interfaces
Likewise, experience with data analytics and data visualization
Additionally, knowledge of geospatial data sources for disaster preparedness and response is a plus
Also, spoken and written fluency in English
Competencies
Nurtures, Leads and Manages People (1)
Also, demonstrates Self Awareness and Ethical Awareness (2)
Works Collaboratively with others (2)
Likewise, builds and Maintains Partnerships (2)
Innovates and Embraces Change (2)
Additionally, thinks and Acts Strategically (2)
Drives to achieve impactful results (2)
Moreover, manages ambiguity and complexity (2)
Additional Information:
Individuals engaged under a consultancy or individual contract will not be considered "staff members" under the Staff Regulations and Rules of the United Nations and UNICEF's policies and procedures, and will not be entitled to benefits provided therein (such as leave entitlements and medical insurance coverage). Also, their conditions of service will be governed by their contract and the General Conditions of Contracts for the Services of Consultants and Individual Contractors. Likewise, consultants and individual contractors are responsible for determining their tax liabilities and for the payment of any taxes and/or duties, in accordance with local or other applicable laws.
Visit oyaop.com and oyaschool.com for more job opportunities.