Apply for Vacancy for Reporting Officer at United Nations Volunteers in Haiti. The deadline for this job is 20th July 2021.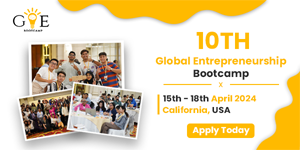 Description of task
These positions are located within the Human Rights Component of the United Nations Integrated Office in Haiti (BINUH), within the protection and capacity building Unit. Additionally, under the direct supervision of the Unit team leader and the overall supervision of the Head of the Human Rights Component, Representative of OHCHR in Haiti or her/his designate, the UNV Human Rights Officer will:
Facilitate the implementation of human rights mandate in the designated area of responsibility (AOR).
Also, acts as the focal point for reporting, including the Mid-Year Review and End-of-Year Report,
Review information collected by the monitoring and investigation team; identify gaps and orients the investigation accordingly.
Likewise, under the supervision of the head of the reporting Unit, ensure information collected corresponds to the required legal elements.
Prepare briefings, interview notes and analytical documents as required.
Similarly, support the drafting of reports including public report and ensure that information collected is properly documented, in accordance with standard OHCHR methodology, in coordination the Investigation Team Leader and the head of the reporting Unit.
Assist in the identification of the recommendations, in particular on accountability measures.
Also, assist in drawing analytical conclusions; proposes the structure of reports and visualization of the Fact-Finding Mission's findings and conclusions; assists in developing actionable and gender-sensitive recommendations.
Research analyses and present information gathered from diverse sources.
Likewise, organize and prepares written outputs, e.g. draft background papers, analysis, sections of reports and studies, inputs to publications, etc.
Ensure the integration of gender perspectives, with specific attention to issues related to women and girls,
Furthermore, performs other functions as required.
Work experience:
 Two years of work experience in a field related to protection, migrations, humanitarian or human rights.
Also, knowledge of international human rights instruments and tools for the promotion and protection of human rights.
Likewise, knowledge of international humanitarian law is desirable.
Experience in research and drafting documents, such as reports.
Language skills
French(Mandatory), Level – Fluent
English(Mandatory), Level – Working Knowledge
Visit oyaop.com and oyaschool.com for more job opportunities.