Apply for Vacancy for Travel Assistant at Regional Service Centre Entebbe in Uganda. The deadline for this job is 15th July 2021.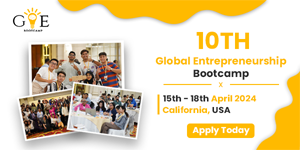 Description:
The Department of Operational Support (DOS) provides end-to-end operational support, advisory services and other solutions to operating entities across the Secretariat, including departments, offices away from headquarters, peace operations, and regional commissions.
Responsibilities
Within delegated authority, the Travel Assistant will be responsible for ensuring, or carrying out the following duties:
Provides information about frequency of air services and provides advice to staff and consultants on the most direct and economical airfare rates for such travel as permitted by the rules and regulations.
Also, provides information on rates and travel schedules for specific itineraries, as requested for budgeting purposes for program managers.
Additionally, arranges for changes or cancellations requested by travelers and reissue tickets, including obtaining reimbursement from airlines, where applicable.
Converts departure and arrival times, as needed, and identifies class of accommodation corresponding to the nature of the travel.
Likewise, examines and pre-audits the official itineraries of staff members, civilian police and military staff, as stated in the travel authorization, in order determine air travel cost entitlement of the proposed official travel of the mission personnel and ensures conformity with established rules, regulations and relevant directives.
Advises Administrative Office of more efficient and cost-effective routings with regards to more complicated staff itineraries and assists them in making travel plans to take advantage of the benefits to be derived from advance purchases or special promotional fares.
Furthermore, advises substantive offices, travelers, plus mission personnel; International Uniformed Personnel (IUP) focal points and Permanent Missions of arrival information of travelers;
Moreover, performs other duties
Work Experience
A minimum of seven (7) years of experience in airline reservations and ticketing including fare construction, identifying difficult and complicated routes at the lowest possible fares.
Experience in a shared services center is desirable
Additionally, having experience in Supervisory level of an IATA accredited travel agency is desirable.
Experience in administration of a broad range of travel related entitlements and benefits using Systems Applications and Products (SAP) or Enterprise Resource Planning (ERP) software e.g. Umoja or similar platform.
Likewise, experience in application of United Nations or similar international organization's Staff Rules and Regulations in an operational environment.
Languages
English and French are the working languages of the United Nations Secretariat. For the position advertised, fluency in English . Additionally, knowledge of French is desirable.
Visit oyaop.com and oyaschool.com for more job opportunities.