Applications are open for A Sea of Words International Short Story Contest 2023. A Sea of Words is a contest created in 2008 by the European Institute of the Mediterranean (IEMed) in collaboration with the Anna Lindh Foundation. The goal of this initiative is to bring together the voices of young people on subjects of interest that concern and affect them in the context of Euro-Mediterranean dialogue.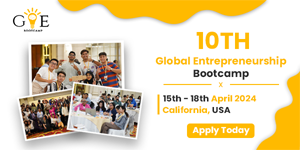 Each year focuses on a current issue that challenges young people. This literary creation contest encourages sharing of ideas and reflections on the themes proposed through creative writing. By means of unpublished and original texts, narrating lived, or fictitious experiences enables young people to contribute their personal and literary vision on shared issues and realities. The authors of the 10 best stories – selected by an international jury – will be invited to Barcelona on 8 November 2023 to participate for three days in the awards ceremony, creative workshop activities, and cultural exchanges. This year, the winners will participate in a workshop designed to identify and formulate proposals for the next edition.
The 16th edition of the literary contest focuses on the following theme: "Artificial Intelligence and Youths: Ethical Commitment and Critical Thinking"
Benefits from International Short Story Contest
The authors of the 10 best texts will enjoy a 3-day stay in Barcelona from November 8th, 2023, to participate in an awards ceremony, creative workshops and cultural exchanges. Their works will also be published in a book.
Eligibility for International Short Story Contest
Firstly, Open to young people (18-30 years) with nationality and residence from one of the 43 countries of the Euro-Mediterranean area: Albania, Algeria, Austria, Belgium, Bosnia and Herzegovina, Bulgaria, Croatia, Cyprus, Czech Republic, Denmark, Egypt, Estonia, Finland, France, Germany, Greece, Hungary, Ireland, Israel, Italy, Jordan, Latvia, Lebanon, Libya, Lithuania, Luxemburg, Malta, Mauritania, Monaco, Montenegro, Morocco, The Netherlands, Palestine, Poland, Portugal, Romania, Slovakia, Slovenia, Spain, Sweden, Syria, Tunisia, Turkey and United Kingdom.
Secondly, The text cannot exceed the maximum length of 2,500 words.
People who have been selected in any of the previous editions are not eligible.
The document must be sent in Word format to the following address: [email protected]. The message must include the title of the work along with the author's personal data: name, telephone number, postal address, email address and date of birth.
The selected works will be published in a book in digital format with the texts in the original language and their corresponding translation into English.
Lastly, The story must be original and may be written in any of the official languages of the 43 states of the Euro-Mediterranean space. Only one piece per author will be accepted.
Application of International Short Story Contest
Participate by sending your short story to [email protected]
Lastly, It is important to visit the official website link found below to access the application form.
Correspondingly, Join us on Telegram for more opportunities!
Similarly, Visit oyaop.com and oyaschool.com for more scholarship opportunities.