Applications are open for the Africa-Europe Foundation Partners Initiative 2023. The New Partners Initiative of the Africa-Europe Foundation (AEF) will provide support and expertise to develop youth-led grassroot initiatives aimed at engaging new audiences in Africa-Europe cooperation. The first cycle of the Partners Initiative in 2023 is on the theme of "Blue Economy and Ocean Governance", more specifically: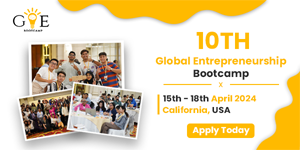 Youth-led entrepreneurship and innovation in the domain of ocean/blue economy
Partnership initiatives focused on ocean biodiversity, food systems and climate mitigation
Award winners will enter a network of experts and leaders working across Africa and Europe and internationally and will have the opportunity to collaborate with AEF in helping to shape policy at the cross-continental and multilateral level.
Benefits from Africa-Europe Foundation Partners Initiative
The Africa-Europe Foundation combines micro-awards of up to €5,000 Euros with access to mentorship and expertise from AEF's global network.
Eligibility for Africa-Europe Foundation Partners Initiative
Open to youth led organization, think-tank, civil society platform or NGO inspiring, empowering, and connecting local youth actors through dialogue to help shape a strong, mutually beneficial partnership between Africa and Europe, to tackle contemporary challenges linked to climate change, healthcare, and ocean governance.
Grassroot projects can be in the format of a myriad of activities including but not limited to workshops, debates, podcast, townhalls, forums and webinars and should engage a wide array of youth and local actors from both Africa and Europe.
Applications
Applicants must complete the enclosed application form, which includes a detailed proposal work plan and budget.
The deadline for submissions is 17.00 CEST (Brussels time) on Friday, 7 July 2023 and must be sent to [email protected].
Lastly, It is important to visit the official website link found below to access the application form.
Correspondingly, Join us on Telegram for more opportunities!
Similarly, Visit oyaop.com and oyaschool.com for more scholarship opportunities.