Applications are open for the Great Blue Wall Challenge 2023. This challenge calls for ocean-positive startups and social enterprises which contribute to the sustainability and resilience of the Western Indian Ocean, aligning with the Great Blue Wall Initiative and delivering benefits to people and nature.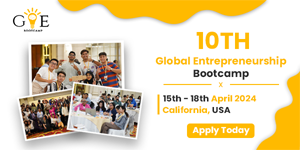 Africa's Great Blue Wall Initiative, led by Western Indian Ocean (WIO) countries, with support from IUCN and a coalition of partners, is a bold vision to conserve, protect and restore 2 million hectares of ocean and coastal ecosystems by 2030 while unlocking the development of a regenerative blue economy for the people and the planet. Innovations are required to enable the regeneration of the WIO while creating economic opportunity for the 70 million people dependent on these ecosystems.
Benefits from Great Blue Wall Challenge
The 5-10 winners of the Great Blue Wall Challenge will be featured in both the Africa Climate Action Summit and the 2023 UN Climate Change Conference (UNFCCC COP 28) hosted by the United Arab Emirates.
Eligibility for Great Blue Wall Challenge
Successful submissions have operations in coastal and marine areas of the ten original WIO countries of the Great Blue Wall: Comoros, Kenya, Madagascar, Mauritius, Mozambique, Seychelles, Somalia, South Africa and Tanzania.
Successful submissions must be beyond the ideation or prototype phase, with a measurable track record toward impact and scale. Current UpLink Top Innovators are primarily selected once they've reached the pilot to growth/scale phase of their operations.
Priority is given to for-profit start-up companies or social enterprises with a sustainable funding model. Not-for-profit organizations with a clearly defined, revenue generating project may also be considered.
Innovations must demonstrate the potential and desire to scale and/or the potential for replicability, and have a vision for achieving long-term financial viability, impact, and sustainability.
Selection Criteria
Submissions will be assessed against the following criteria:
Nature-positive impact: Solutions should have a positive impact on seascape conservation and restoration, healthy ecosystems, biodiversity restoration and/or carbon sequestration.
Socio-economic impact: Solutions should demonstrate how they create local job opportunities and/or improve local livelihoods. This includes the sharing of financial and non-financial benefits with and empowerment of women, youth, and indigenous peoples. Appropriate social license to operate must be demonstrated, particularly in situations where tenure or access rights are of concern.
Innovation and potential for scale: The solution must be a tested and used approach – including combinations of innovative approaches with traditional knowledge and practices that can be scaled and replicated.
Governance & operating model: Solutions should have a legal entity attached to the project or technology, have a diverse* leadership team with the right capacity and skill set to deliver on the project's mission. The inclusion of local stakeholders in the decision-making process is paramount. Teams should have effective strategies for managing regulatory and administrative hurdles.
Financially viable business model – Solutions need to demonstrate a sustainable business model and approach to revenue. They must show the extent to which the project has achieved financial viability and sustainable revenue streams or has a vision and plan for achieving it.​ A strong preference is given for those that offer investable opportunities for investors or philanthropic funders.
Traction: Solutions should ideally have their first customers, or at a minimum letters of intent. The extent to which other organisations have been willing to demo, partner with, invest in or otherwise support this solution will be assessed.
Application of Great Blue Wall Challenge
You can save your submission in draft and get back to it later but be sure to submit before the challenge deadline of April 23, 2023 (09:00am CEST).
Lastly, It is important to visit the official website link found below to access the application form.
Correspondingly, Join us on Telegram for more opportunities!
Similarly, Visit oyaop.com and oyaschool.com for more scholarship opportunities.