Applications are open for the D-Prize Challenge 2023 for Aspiring Entrepreneurs. D-Prize seeds new ventures that distribute proven poverty interventions. The world has already invented products and services to end poverty. Yet we have found many proven interventions with large delivery gaps. Millions of people still don't have access to basic poverty-fighting tools.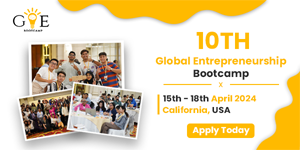 Can you design a new business or NGO that delivers a proven poverty intervention at scale? Submit your design for a new organization that solves one of the Distribution Challenges!
D-Prize Challenge
Health Access

Self-injectable Contraceptive Challenge
Oxygen Challenge
Patient Identification Challenge
Maternal Health Challenge
Voluntary Medical Male Circumcision Challenge
Prevention of Mother-to-Child Transmission Challenge
Child Immunization Challenge
Sugar Daddy Awareness Challenge

Water

Clean Access to Water challenge

Education

Teaching at the Right Level challenge

Agriculture

Quality Inputs challenge
Post-harvest Support challenge
Propose your own Agriculture challenge
Propose your own Livestock challenge

Livelihoods

Poverty Graduation challenge
Propose your own financial inclusion challenge

Energy
Public Services

Government transparency challenge
Road safety challenge

Custom

Propose Your Own Challenge: D-Prize is specifically interested in distributing proven poverty interventions to those in need. If you know of a highly-effective intervention that is backed by credible evidence, they want to hear what it is and see your plan to increase its distribution.
Prize from D-Prize Challenge
D-Prize will award the most promising teams with up to $20,000 USD to launch their new organization wherever extreme poverty exists.
Eligibility for D-Prize Challenge
D-Prize is for aspiring entrepreneurs from anywhere in the world, of any age, and any background. The majority of their awardees have not launched nor raised any funding.
They will consider funding existing organizations only if you are distributing an existing intervention and you have a need for high-risk capital that cannot be supported by your current donors or revenue.
Existing organizations applying to D-Prize should have operated for no more than 18 months and raised no more than $30,000 in outside funding.
Organisers are only able to evaluate applications submitted in English. However, your English does not need to be perfect to apply, and grammar and vocabulary errors will not be penalized. We only want to understand your idea.
Evaluation Process
Round 1: Submit your concept note and resume(s). They receive 2000+ submissions per competition.
Round 2: Top 5% of entrepreneurs are invited to answer short written questions. You will have two weeks to draft and submit.
Final Round: Top entrepreneurs interview via phone and email. The top 1% will receive up to $20,000 to launch.
Launch: You will spend the next three months using your talent to start a venture that can grow and help millions of people.
Application of D-Prize Challenge
Select a challenge above and be prepared for the following deadlines:
Early Submission Deadline: 14 May 2023 at 23:59 PT (Pacific Time, UTC -7)
Regular Submission Deadline: 4 June 2023 at 23:59 PT
Extension Deadline (limited to people who register): 24 June 2023 23:59 PT. Register for an extension
Lastly, It is important to visit the official website link found below to access the application form.
Correspondingly, Join us on Telegram for more opportunities!
Similarly, Visit oyaop.com and oyaschool.com for more scholarship opportunities.