Applications are open for the Foyle Young Poets of the Year Award 2023. The Foyle Young Poets of the Year Award is one of the biggest and most established prizes for young people aged 11 – 17 in the world.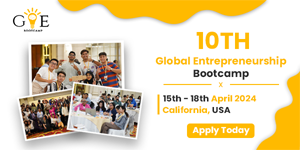 Since it was founded in 1998, the Award has kick-started the career of some of today's most exciting new voices, such as Sarah Howe, Jay Bernard, Helen Mort, Richard Osmond, Caroline Bird, Phoebe Stuckes and many more poets from across the world. With entries from over 6,600 young people last year from across the UK and worldwide, it is the largest competition of its kind, and its importance is widely attested.
Prizes from Young Poets of the Year Award
Each year they select 100 winners (top 15 winners and 85 commended poets) of the Foyle Young Poets of the Year Award who win amazing prizes.
All 100 winners will be invited to a prestigious awards ceremony in London. If Covid-19 restrictions prevent this, an online alternative will be organised.
The top 15 winners will have their poems printed in the winners' print anthology, c. 25,000 copies of which are distributed to schools, libraries and poetry enthusiasts. The anthology is also available online.
The 85 commended poets will have their work published in an online anthology and their names in the print anthology.
The top 15 winners will be invited to attend a life-changing residential writing course at one of the prestigious Arvon Centres, or receive alternative sustained mentoring from a professional poet.
All 100 winners receive a year's Youth Membership of The Poetry Society.
All 100 winners will receive a goody bag full of books and other treats donated by our generous supporters.
All 100 winners benefit from ongoing support and encouragement from the Poetry Society via publication, performance and an internship programme. In the past year Foyle Young Poets have been featured on BBC Radio 3, BBC Radio 4, BBC Radio 6, The Times and The Guardian, and have been seen at events at Ledbury Poetry Festival, Library Club, Proms Lates at the Royal Albert Hall and Wenlock Poetry Festival.
Eligibility for Young Poets of the Year Award
You must be aged between 11-17 years old by July 31, 2023.
Entries will be accepted from anywhere in the world.
Young poets can submit poems on any theme, of any length and of any style.
Poems must be written in English.
Poems must be the original work of the author and cannot have been published anywhere.
Application of Young Poets of the Year Award
The Foyle Young Poets of the Year Award closes for entries at midnight BST on 31 July 2023. It is free to enter, and you can submit as many poems as you like.
Lastly, It is important to visit the official website link found below to access the application form.
Correspondingly, Join us on Telegram for more opportunities!
Similarly, Visit oyaop.com and oyaschool.com for more scholarship opportunities.