Are you an aspiring entrepreneur in Uganda looking to build a tech solution that prevents or solves land justice problems? Apply for the HiiL Innovation Hub – East Africa Jenga Haki Lab 2023.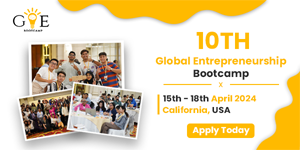 Jenga Haki Lab is a programme that aims to challenge individuals to come up with innovative solutions around preventing or resolving certain justice issues using technology. The solutions are based on a theme that changes every year. They will be running 3 of these programmes in Uganda and Kenya this year focused on crime and land related problems.
The theme for this round of applications is: How do you use technology to prevent or resolve land problems such as fraud and disputes in Uganda?
Benefits from HiiL Innovation Hub
The Jenga Haki Lab programme offers a 5-week long programme that provides the selected teams with:
Match with like-minded and talented entrepreneurs to build a solution
Training during the residential 2-day Jenga Haki Weekend. The training will be on;

Prototyping
Human-centered design or Designing for your User testing
Leadership and Project Management
Pitching and Presentation

Two weeks of product development sprints for the teams to design, develop and test their prototype.
Pitch at the Jenga Haki Festival in front of a 3 member Jury and stand a chance to win grant funding of:

1,000 Euros to the Winner
750 euros to the 1st runners up
500 euros to the 2nd runners
Eligibility for HiiL Innovation Hub
The programme is suitable for individuals with Innovative solutions/ideas that can address land justice problems in Uganda including:

Land boundary disputes
Land fraud
Disputes over land ownership, transfer and land titles
Land evictions
Land succession disputes

Jenga Haki has also been designed to support teams hence all applicants must be willing to be in/form teams of 3-5 members.
Members of the team must be above 18 years of age and residents or citizens of Uganda at the time of application.
Jenga Haki looks for teams that have:
3 – 5 Individuals with a passion for justice and entrepreneurship.
Multidisciplinary teams based on the following background/expertise:

Law/Legal
Business knowledge
Have a social science background such as sociology, psychology
Have IT or Software development experience
Application of HiiL Innovation Hub
Registration closes on Sunday, April 30, 2023 at 11:59 EAT. Late applications will not be considered.
Lastly, It is important to visit the official website link found below to access the application form.
Correspondingly, Join us on Telegram for more opportunities!
Similarly, Visit oyaop.com and oyaschool.com for more scholarship opportunities.