Applications are open for the International Building Design Competition 2023. Ngee Ann Polytechnic and Institute of Technical Education are hosting the International Building Design Competition (IBDC) 2023, this time themed "Narratives for a Resilient Future".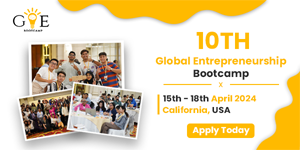 The IBDC 2023 is an open-themed design competition inviting students from tertiary institutions around the world to design a new narrative for their built environment using technologies like Computational BIM, Augmented Reality & Virtual Reality platforms.
Participants are challenged to address the areas of Integrated Planning and Design (IPD), Sustainable Urban System (SUS) and Advanced Manufacturing & Assembly (AMA) and to come up with innovative, sustainable and in-demand proposal that is holistic and resilient. It also aims to promote a better understanding and appreciation of technologies like Computational Building Information Modelling (BIM) as students are required to apply visual programming and/or programming setup with BIM in their proposal.
Forming teams of 3 to 8 members, participants are free to select a project site of their choice in their country and decide on their preferred building typology for the competition.
Prizes from International Building Design Competition
1st Prize – SGD $8,000
2nd Prize – SGD $6,000
3rd Prize – SGD $4,000
Special Mention Prizes – SGD $2,000
Consolation Prizes – SGD $500
Eligibility for International Building Design Competition
Open to all full-time local and international students from tertiary institutions in their respective countries.
You can form a team of 3 to 8 members to participate.
Multi-disciplinary teams comprising members from a mix of disciplines are encouraged.
Applications
The deadline to register is June 30, 2023. The deadline for the submission of entries is July 14, 2023 at 2359 hrs SGT.
Lastly, It is important to visit the official website link found below to access the application form.
Correspondingly, Join us on Telegram for more opportunities!
Similarly, Visit oyaop.com and oyaschool.com for more scholarship opportunities.