Applications are open for the Prince Claus Fund/Goethe-Institut Cultural & Artistic Responses to Environmental Change Program 2023. The Cultural & Artistic Responses to Environmental Change is a year-long interdisciplinary programme aimed at accelerating engaged community-based cultural practices at the intersection of arts and the environment, initiating an international network of creatives, and fostering leadership.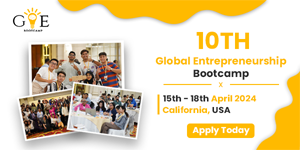 Through this programme Prince Claus Fund and Goethe-Institut create a platform to explore critical artistic practices, connect engaged practitioners across the world, stimulate cross-disciplinary exchange and amplify new perspectives on environmental change.
Program Details
The mentorship brings together 12 mid-career artists and cultural practitioners (± 8-15 years of relevant professional experience) with four mentors, all working across a range of disciplines and environmental issues. In order to foster conversation and collaboration within the cohort, and to support each artist in their own individual practice, this programme (designed considering the needs of the selected participants) includes different types of interaction such as workshops, guest talks and peer-to-peer sessions. Most of the activities are online as the participants are coming from different locales, but twice they come together in person for the two Lab Weeks (week-long mentoring intensives). Additionally, there is a collective project in the form of a publication that we will co-create.
The programme activities average a time commitment of 10 hours per month, though this varies throughout the year. Moreover, the participants should be comfortable sharing ideas in spoken English to promote a space of mutual learning where people with different life experiences and knowledge come together.
Award from Prince Claus Fund
Each artist receives an award of €10,000 to work on the concept for a body of work that they outline in their application.
Eligibility for Prince Claus Fund
Support is only given to individual persons from, living, registered and working in one of the working countries – you can find the full list of eligible countries here.
This mentorship programme is specifically meant for individuals with ±8-15 years of relevant professional experience, individuals who do not have this level of experience are not eligible to participate in the programme.
The Goethe-Institut and Prince Claus Fund hold a broad disciplinary understanding of arts and culture. By artists and cultural practitioners they mean people who have an individual artistic practice – be it as a visual artist, curator, writer, musician, performer, designer, architect, interdisciplinary artist, etc. Individuals who are arts managers, facilitators, academic researchers, or others, without an individual artistic practice are not considered to fall under this category, and as such are not eligible to apply.
Previous grantees of the Prince Claus Fund are not eligible to apply unless their previous grant is finished and closed before the application submission deadline for this call.
Selection Criteria for Prince Claus Fund
The following criteria are used for assessing applications:
Original: the work is innovative and artistically interesting
Transformative: the work engages with pressing social/political issues, is challenging, prompts feelings, and is thought provoking
Context-specific: important in the local context, contributes to the enhancement of the context, rethinking history, societal impact
Inclusive: the work is linked to the ultimate aim of more inclusive societies, connecting people in ways that resist marginalisation, oppression and division
Impactful: award will make a real difference to the professional development, engagement and impact of the individual's practice in the context
Diversity:the individual and their work represents minority groups and marginalised communities within their context.
Potential to Accelerate: The individual has the potential to become a leader in the discipline and already has an existing track record within the cultural discipline, the work is engaged and focused on relevant social issues within context, on average 8-15 years of career
Application of Prince Claus Fund
The deadline for the submission of project applications is 30 April 2023, 23:59 CEST. Only complete submissions received in the platform before the deadline can be considered.
Lastly, It is important to visit the official website link found below to access the application form.
Correspondingly, Join us on Telegram for more opportunities!
Similarly, Visit oyaop.com and oyaschool.com for more scholarship opportunities.