Nominations for the TÜBA Academy Prizes 2023 are now open. The TÜBA Academy Prize was launched in 2015 in appreciation and encouragement of eminent scientists. TÜBA Academy Prizes are annually awarded to the nominated scientists in one of the following categories of sciences namely: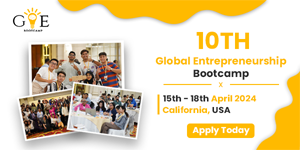 Basic and Engineering Sciences
Health and Life Sciences
Social Sciences and Humanities.
One prize is awarded in each category and every year one of the prizes is awarded to scientists related with Türkiye or Turkish issues, meaning those who work in Türkiye and/or study Türkiye. TÜBA Academy Prize in Health and Life Sciences is designated as the Türkiye related (research and studies) prize for this year.
TÜBA Academy Prizes are given to those scientists with original, leading and path-breaking works in their fields. The nominees are evaluated by a Prize Committee in each category. The Committees, composed of TÜBA members and renowned scientists, examine the works of the candidates via a rigorous process involving peer-review and identify the possible prize laureates. The laureates are announced by the Academy Council of TÜBA.
TÜBA Academy Prizes
The Academy Prizes, comprising an Academy Medal and prize money of about $30,000 USD for each, are awarded in a special ceremony. The Prize Ceremony is held under the auspices of the President of the Republic of Turkey.
Eligibility for TÜBA Academy Prizes
Nominations are made by TÜBA members, science academies and inter-academy organizations and other international science institutions which are related with TÜBA.
Members of TÜBA and those who take part in the evaluation process of the prizes cannot be nominated. And also the nominees should not have received any another science award from public institutions and organizations in Turkey in the last three years.
Nomination of TÜBA Academy Prizes
Nominations are now open and will be continued to April 25, 2023. Nominations submitted after this date will be disqualified.
Lastly, It is important to visit the official website link found below to access the application form.
Correspondingly, Join us on Telegram for more opportunities!
Similarly, Visit oyaop.com and oyaschool.com for more scholarship opportunities.