Applications are open for the UN WFF Startup Innovation Awards 2023. The World Food Forum (WFF) Startup Innovation Awards, powered by Extreme Tech Challenge (XTC) are a global startup competition established to support and showcase innovators and entrepreneurs who are harnessing the power of technology to drive the sustainable transformation of agrifood systems in support of ending global hunger and achieving the Sustainable Development Goals.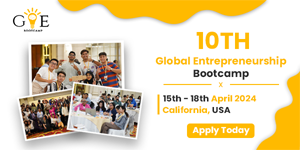 Made possible through a strategic partnership with XTC, the world's largest startup competition for entrepreneurs addressing global challenges, these awards aim to elevate the next generation of entrepreneurs who are creating new technologies and innovations to benefit our planet and the agrifood systems we need to thrive.
Categories of UN World Food Forum 
Better Production: Ensure sustainable consumption and production patterns, through efficient and inclusive food and agriculture supply chains at local, regional and global levels, ensuring resilient and sustainable agrifood systems in a changing climate and environment.
Better Nutrition: End hunger, achieve food security and improved nutrition in all its forms, including nutritious food and increasing access to healthy diets.
Better Environment: Protect, restore and promote sustainable use of terrestial and marine ecosystems and combat climate change (reduce, reuse, recycle, residual management) through more efficient, inclusive, resilient and sustainable agrifood systems.
Better Life: Promote inclusive economic growth by reducing inequalities (urban/rural area, rich/poor countries, men/women).
Benefits from UN World Food Forum 
The Startup Innovation Awards provide finalists and award winners the potential for global visibility, the ability to raise capital, network with global entities (governments, United Nations agencies, corporations, VCs, partners), and gain the mentorship opportunities they need to pioneer technological breakthroughs and help power a sustainable future for our food.
Eligibility for UN World Food Forum 
Open to companies:
In Environmental, Sustainable Agriculture, Food Safety, Farms, Organic Farming, Food Processing, Food Science, Food & Beverages, Agri-Food Distribution, Novel Farming Systems, Food & Nutrition Composition, Food Ordering & Delivery, Food Packaging, Food Robotics, Food Waste Prevention, Sustainable Foods, Food Waste Management, AgriTech, Agri Fintech.
located in Africa, Asia, Australia/NZ, Caribbean, Eastern Europe, Europe, Middle East, North America, South America.
incorporated.
At prototype, users or paying users stage.
Angel, Pre-seed, Seed or Series A.
have raised funding or not.
currently raising or not raising funds.
That have revenue or not.
Application of UN World Food Forum 
The eight finalist startups across the Four Betters will then give their pitches to the panel of judges in a session during the World Food Forum flagship event in 16-20 October, with the final award for each of the categories of the Four Betters in relation to the 2023 theme: "Agrifood systems transformation accelerates climate action", as well as one overall winner, the WFF Startup Innovation of the Year Award, to be delivered in the WFF Innovation Award Ceremony.
Lastly, It is important to visit the official website link found below to access the application form.
Correspondingly, Join us on Telegram for more opportunities!
Similarly, Visit oyaop.com and oyaschool.com for more scholarship opportunities.