Applications are open for the Leaders of Tomorrow Digital Exchange Program 2023. The Leaders Of Tomorrow (LOT) is an online exchange program for international youth ages 14-17 (Teenagers) and 18-24 (Young Adults). The main theme for 2023 is Leadership. Through dialogue sessions, video calls, and online workshops, participants will have the opportunity to learn about cultural diversity and understand different mentalities.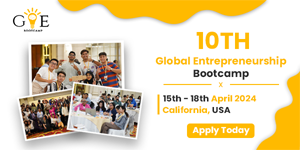 The program aims to foster mutual understanding and cooperation among youth internationally by providing a platform for participants to step out of their comfort zones and learn about other cultures, traditions, and languages. Through this program, they hope to improve problem-solving skills, critical thinking, and elevate young people's awareness of their potential as peace leaders and ambassadors.
Eligibility for Tomorrow Digital Exchange Program
Open to young people around the world.
Be 14-17 (Teenagers) & 18-24 (Young Adults).
Applicants must have proficiency in English in speaking, writing, and listening.
Have constant access to the internet during the week.
Can devote about 4-5 hours each week to the program.
Applicants are NOT eligible to apply if they have already participated in any exchange programs before or if they will be participating in any exchange program in Summer 2023.
Application of Tomorrow Digital Exchange Program
The program dates will run from June-August 2023. The application deadline is May 1, 2023.
Lastly, It is important to visit the official website link found below to access the application form.
Correspondingly, Join us on Telegram for more opportunities!
Similarly, Visit oyaop.com and oyaschool.com for more scholarship opportunities.