Research Intern – Antenna Design at Samsung Research America Internship. Intern will join Samsung Research America in Plano, Texas to contribute to the system prototype development of next generation wireless communication and sensing systems.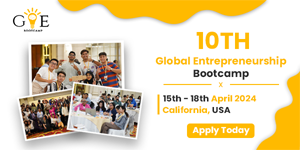 Responsibilities
Candidates for this Antenna Design Internship at Samsung America must
Design, simulate and characterize passive elements used in development of the RF systems such as filters, interconnects, transitions and so on.
Validate performance of the fabricated sample elements based on standards RF validation techniques such as utilizing spectrum analyzers and network analyzers.
Prepare regular reports for the completed and in-progress tasks.
Qualifications
Understanding of electromagnetic fundamentals and design at mmWave frequencies.
RFIC.
Similarly, hands-on experience in using spectrum and network analyzers.
Experience in using HFSS, ADS and Momentum. Also, excellent verbal communication and technical writing skills as well as teamwork proficiency.
First author publication in top tier antenna design conferences and/or journals.
Education – the student needs to be preferrably in the 2nd year of PhD program in EECS; or equivalent combination of education, training, and experience.
About Samsung 
Samsung is a South Korean multinational conglomerate that has a headquarter in Samsung Town, Seoul. Moreover, Samsung is one of the most successful companies in the world. Moreover, notable Samsung industrial affiliates include Samsung Electronics (the world's largest information technology company, consumer electronics maker and chipmaker measured by 2017 revenues), Samsung Heavy Industries (the world's 2nd largest shipbuilder measured by 2010 revenues), and Samsung Engineering and Samsung C&T (respectively the world's 13th and 36th largest construction companies).
OYA Opportunities is in Telegram too. Catch us here