Applications are open for Hard Real Time Software Development Internship at Nokia in France. Nokia is counting on your capacity for innovation in software approaches, product design, teamwork, new technologies, etc.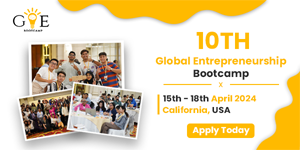 Nokia is a world leader in technologies that connect people and things. With state-of-the-art software, hardware and services for all types of networks, Nokia is uniquely positioned to help communications service providers, governments and large enterprises deliver on their promise of 5G, the cloud. and the Internet of Things.
Serving customers in more than 100 countries, researchers and engineers continue to invent and accelerate new technologies that will increasingly transform the way people and things communicate and connect.
Key Responsibilities
Integrated into an AGILE team, you will participate in improving the development, testing, debugging environments, etc. Real-time software for 4G / 5G base stations (level 1 software layer).
You can also intervene directly on this software.
In a continuous integration operation, you will be involved in all phases of the realization: architecture, detailed specification, development, test, etc
Requirements
Candidates must have the following criteria for Nokia Software Development Internship
Software development: Linux / C / C ++ / Python / JavaScript / Matlab.
Languages: Operational English.
Telecom & Network: general knowledge.
Signal processing: general knowledge.
Sense of autonomy and responsibility, spirit of analysis and synthesis, management of priorities, teamwork, curiosity, enthusiasm, open to others, communication.
Nokia
Nokia Corporation is a Finnish multinational telecommunications, information technology, and consumer electronics company, founded in 1865. Nokia's headquarters are in Espoo, in the greater Helsinki metropolitan area. In 2018, Nokia employed approximately 103,000 people across over 100 countries, did business in more than 130 countries, and reported annual revenues of around €23 billion. Nokia is a public company on the list of Helsinki Stock Exchange and New York Stock Exchange.
OYA Opportunities is in Telegram too. Catch us here