Applications are open for the World Bank Legal Internship Program – Fall 2023. The World Bank Legal Vice Presidency offers highly-motivated law students an opportunity to be exposed to the mission and work of the World Bank and that of the Legal Vice Presidency. The World Bank Legal Internship Program allows individuals to bring new perspectives, innovative ideas, and latest research experiences into the World Bank's daily operations and improve their legal skills while working in a multicultural environment.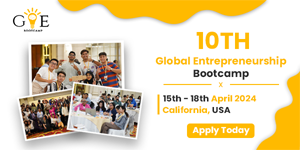 The objective of the program is to provide you first-hand experiences of the day-to-day operations of the World Bank by closely collaborating with staff in the Legal Vice Presidency. As part of the team, working directly with outstanding and inspiring development professionals and senior management, you will get the chance to contribute to the legal services offered by the Legal Vice Presidency as well as participate in high-profile events and conferences organized during the term of your internship.
Duties of World Bank Legal Internship
Interns will likely be involved in a plethora of tasks, as they arise during the term of the Internship Program, such as:
Conducting a variety of legal assignments under the direction of the supervising lawyer(s).
Conducting research on assigned issues, using existing law files and alternative sources (e.g., computer-assisted searches using the internet, intranet and/or other databases), analyzing information, and summarizing findings.
Conducting comparative legal analyses on a range of issues in a given area, identifying legal and policy issues, researching relevant precedents, and proposing appropriate solutions.
Participating in task/project teams with the supervising lawyer(s).
Assisting in the preparation and organization of conferences and meetings.
Performing ad hoc assignments as requested by the supervising lawyer(s).
Eligibility for World Bank Legal Internship
Do you hold citizenship of any IBRD member state?
Are you enrolled in an LLB, JD, LLM, SJD, PhD, or equivalent legal academic program while you would be undertaking your internship with us?  (e.g. if you apply for the Summer Cycle of LIP, you must be enrolled in an eligible legal academic program between June and August)
Do you have an excellent command of the English language?
If you have answered yes to all these questions, you are eligible to be an intern in the Legal Vice Presidency.  Preference shall be given to candidates who possess a decent command of a second language, especially if that is one of the working languages of IBRD (Arabic, Chinese, French, Russian, or Spanish).
Applications from eligible international as well as U.S.-based students are equally encouraged.
Application of World Bank Legal Internship
To apply, submit the following documents:
Résumé
Statement of Interest
Proof of enrollment in a law degree (LLB, JD, LLM, SJD, PhD, or equivalent) and academic transcript(s).
Short essay providing a response to a research question posed by the Legal Vice Presidency for the prevailing application period.
Lastly, It is important to visit the official website link found below to access the application form.
Correspondingly, Join us on Telegram for more opportunities!
Similarly, Visit oyaop.com and oyaschool.com for more scholarship opportunities.