Applications are open for the Africa CDC – Pathogen Genomics and Bioinformatics Fellowship Program 2023. The Fellowship is a continental workforce development program targeting national public health institutions and laboratories in the African Union Member States to improve the use of pathogen genomic data for outbreak detection and disease surveillance.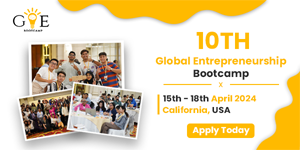 The fellowship is program is implemented in partnership with the African Society for Laboratory Medicine (ASLM), and regional centers of excellence. The fellowship has two tracks – a wet-lab track focusing of end-to-end protocols for next-generation sequencing of pathogens; and a dry-lab track with a focus on public health bioinformatics data analytics, interpretation, and reporting.
The fellowship program has the following objectives:
To train pathogen genomics and bioinformatics workforce to improve outbreak detection, investigation & disease surveillance in Africa.
To contribute to strengthening the prevention, preparedness, surveillance, and control of infectious diseases while supporting the implementation of Africa's New Public Health Order.
To contribute to knowledge and technology transfers and capacity building within and between African Union Member States.
Eligibility for Genomics and Bioinformatics Fellowship
Open to National public health institutes (NPHIs) and National Reference Laboratories (NRLs) personnel who wish to gain experience in NGS sequencing or analyzing pathogen genomic sequence data.
Applicants should have a minimum of BSc degree.
Be a citizen of the African Union Member States.
Potential candidates and host institutions:
They are anticipating at least 25 fellows for the 2023 cohort
15 host institutions across Africa. Applicants should provide evidence of the host institution's agreement to accept the fellow for the duration of the fellowship period. Africa CDC and ASLM will support fellows to identify host institutions.
Only complete applications shall be evaluated by an independent selection committee and the outcome communicated to the applicants
Application of Genomics and Bioinformatics Fellowship
All interested participants should fill in the online application form based on the selected languages:
Lastly, It is important to visit the official website link found below to access the application form.
Correspondingly, Join us on Telegram for more opportunities!
Similarly, Visit oyaop.com and oyaschool.com for more scholarship opportunities.