Applications are open for the African Mental Health Research Initiative (AMARI) Scholarships for Doctoral Study 2023/2024. AMARI-II is a consortium of six African universities whose overall goal is to build excellence in leadership, training, and science amongst African scholars in mental, neurological and substance use (MNS) research in Africa.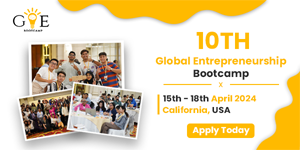 AMARI-II aims to shift the centre of gravity in global mental health (GMH) by ensuring that African scientists become leaders in GMH research, training and implementation. Key focus will be on strengthening AMARI-II's collective ability to introduce interventions that reduce the treatment gap for mental health conditions in Africa. The Alan J Flisher Centre for Public Mental Health (CPMH) invites applications from South African citizens or permanent residents for a 4-year full-time PhD fellowship.
Benefits from AMARI Scholarships
The value of the Scholarship is R300 000 per year. This is a tax-free stipend. Generous research running costs are available to carry out the intended research.
Although the tenure of the scholarships is for 4 years, evidence of satisfactory academic progress will be required for continued registration.
Eligibility for AMARI Scholarships
Applicants require a prior Master's degree in a foundational discipline relevant to public mental health (e.g. psychology, public health, medicine, nursing, social work).
Applicants should have strong interpersonal skills, and be able to work in a collaborative fashion as part of a multi-disciplinary team.
Conditions
The successful incumbent will be required to:
Register for full-time study at the Centre for Public Mental Health in the Department of Psychiatry & Mental Health at the University of Cape Town in January 2024. (The fellow may not be registered for any other higher education programme during the fellowship).
Comply with the University's approved policies, procedures and practises for the postgraduate sector.
Enter into a bi-lateral Memorandum of Understanding with their supervisor.
Live in Cape Town for the duration of the fellowship.
Successful candidates will not be permitted to be on salaried employment concurrently. No service will be required in return of the award, although we expect the successful fellow to dedicate 10% of their time to CPMH activities.
Application of AMARI Scholarships
Interested applicants should complete the application and contact Associate Professor Claire van der Westhuizen at [email protected] or Ms Songelwa Mobo at [email protected] should they have any questions.
Lastly, It is important to visit the official website link found below to access the application form.
Correspondingly, Join us on Telegram for more opportunities!
Similarly, Visit oyaop.com and oyaschool.com for more scholarship opportunities.