Applications are open for the IOI Open Infrastructure Fund Grant 2023. This call will provide funding to projects that support the development of open research infrastructure services, with the aim of strengthening sustainability and resilience and increasing the adoption of open infrastructure that underpins research and knowledge creation.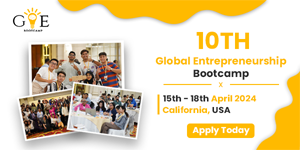 In this call for proposals, they are funding projects in the following three areas:
Capacity building to improve the technical reliability and security of open infrastructure services. This includes activities such as but not limited to:

Creating and updating documentation to make it easier to onboard new contributors, maintainers, and users.
Training institutional staff and users on implementing and using (a new version of) the infrastructure.
Organizing events to strengthen relationships/networks among contributors, maintainers, and/or user communities.

Strengthening community governance of open infrastructure services. Funding can be used to set up and/or strengthen governance structures and bodies to ensure that the infrastructure service acts in accordance with its values of openness, transparency and accountability. This includes activities such as but not limited to:

Organizing community workshops to discuss governance needs and (re)design governance structures.
Convene a dedicated committee/working group of key stakeholders to lead work on diversifying governance.
Work on improving governance processes, e.g. reviewing and evolving bylaws and other policies.

Critical shared infrastructure. Funding can be used for efforts that would push people to directly collaborate across and work with existing systems, including but not limited to:

Shared technical development across two or more open infrastructure teams to enhance interoperability.
Adaptation and customization of existing infrastructure service(s) to serve a local community's needs, including language localization.
Funding for Open Infrastructure Fund Grant
Projects can request funding between $5,000 and $25,000 USD total cost.
Eligibility for Open Infrastructure Fund Grant
Applicants
Applicants may apply as individuals or as representatives of an organization but must be at least 18 years of age.
Applicants can apply as individuals or as a team.
Applicants can be based anywhere in the world, except Russia.
Applicants can submit multiple applications.
Invest in Open Infrastructure (IOI) staff, including employees and current contractors, are not permitted to apply.
They welcome applications from open infrastructure service providers, as well as those who are supporting and using open infrastructure services, e.g. institutions, communities of practice, etc.
They welcome applications from both new and long-established organizations, and from individuals who are new to the space as well as those who have been long-time contributors.
All applications require a point of contact who will commit to reporting back on the progress and impact of the award to the IOI team.
Applicants must abide by local laws that apply to their activities based on their residence.
Projects
Projects can be of any duration up to 2 years, with a start date between November 1 and December 31, 2023.
Projects can be based on a proposal that has been submitted for other sources of funding.
Projects will be evaluated on degrees of openness. They recommend that infrastructure providers review the criteria for the Catalog of Open Infrastructure Services for guidance.
Projects should strive to be as maximally open, accessible, and reusable with minimal restriction as possible, utilizing open licenses.
Projects must not discriminate with regard to race, sex, education, ethnicity, socio-economic status, religion, ability/disability, sexual orientation, gender self-identification, age, country of origin, first language, marital status, or citizenship.
Projects seeking to support political campaigns, lobbying activities (in line with IRS guidelines), religious proselytizing, or promotion of violence or terrorism will not be funded.
Projects are encouraged to share their progress regularly openly and, where applicable, to use open licenses (e.g. Creative Commons, MIT), for project output.
Budget: Projects can request funding between 5,000 and 25,000 USD total cost, using this budget template. Budget items may include:

Software and technology, e.g. software subscription, compute costs.
Equipment and supplies, e.g. costs for mobile data and power.
Fees/salaries for staff/consultants, e.g. contract developers, event facilitators, legal support. In the description, please provide hourly rate and number of anticipated hours
Travel costs. In the description, provide expected number of team members/others travelling, and to where (which event and/or location).
Honoraria, e.g. for interviewees, speakers, working group members.
Accessibility services, e.g. translators, closed-captioning, transcribing.
Indirect costs/overhead: the maximum indirect/overhead costs that can be requested is 10% of direct costs.
Application of Open Infrastructure Fund Grant
All applications will be openly reviewed on OpenReview. By submitting an application, the applicant agrees to their proposals being publicly accessible and publicly reviewed.
Lastly, It is important to visit the official website link found below to access the application form.
Correspondingly, Join us on Telegram for more opportunities!
Similarly, Visit oyaop.com and oyaschool.com for more scholarship opportunities.