Apply for Fully Funded Scholarship at Yenching Academy of Peking University in China. The deadline for this application is 20th July 2021.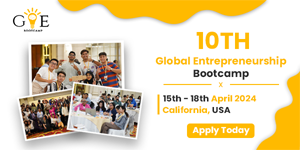 Description:
Applications are hereby invited from interested and suitably qualified students for Yenching Scholarship in China. The scholarship is available and accessible to both domestic and international students enrolling in degree program of the University.
International scholars will enroll in a Master's program studying at Yenching Academy. Additionally, the scholarship includes tuition fees, round trip airfare to Beijing, accommodation, and living costs on the Peking University campus.
Summary:
The Yenching Academy provides full fellowships to its scholars, and offers them a wide array of interdisciplinary courses on China within broadly defined fields of the humanities and social sciences. Working closely with their academic mentors, Yenching Scholars create their own study paths by choosing courses from six research areas.
Also, the Yenching program places an "emphasis on interdisciplinarity and the value it assigns to thinking about China's development from both Chinese and international perspectives."
Eligibility Criteria                            
Interested applicants seeking for Yenching Academy of Peking University Yenching Scholarship in China, candidates must meet the following requirements:
The award is available for both domestic and international students.
Moreover, minimum of a Bachelor's degree in any field or currently enrolled in a degree program awarded no later than August 31, 2022;
Additionally, an outstanding academic record;
Strong interest in interdisciplinary study of China;
A record of extracurricular achievement, community engagement, social responsibility, and leadership potential;
Likewise, English proficiency.
Check Out:
Scholarship Benefits
Successful candidates for Yenching Academy of Peking University Yenching Scholarship in China, will receive the following benefits;
Full tuition fees
Also, Round trip airfare to Beijing
Accommodation, and
Likewise, Living costs on the Peking University campus.
Application Procedures
How-to-Apply:  Candidates may apply through Yenching Academy's online application portal. Each applicant will create an account on the Yenching Academy admissions portal and submit the following materials in English for Fully Funded Scholarship in China:
Completed online application form;
Personal statement (750 words or less);
Similarly, statement of Research Interest (maximum 1500 words, excluding citations);
Curriculum Vitae;
Official transcript(s);
Diploma(s) or Certificate(s) of Enrollment;
Also, two academic letters of recommendation;
English requirements and minimum scores: IELTS (Academic): Overall 7.0, TOEFL (iBT): Overall 100, Cambridge English Scale (Advanced): Overall 185, CET 6: Overall 600,  TEM 4: Pass level of "良好" or above.
Join us on Telegram for more opportunities!
Visit oyaop.com and oyaschool.com for more scholarship opportunities.