Applications for the Google News Initiative (GNI) Sustainability Lab 2023 are now open. The Sustainability Lab, a journalism support program, led by the Google News Initiative, aims to train and support up to 20 local news outlets and creators working on covering environmental issues and scientific outreach.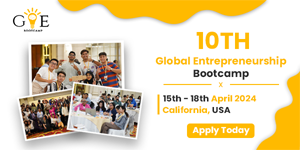 Developed in Brazil, the Sustainability Lab hopes to contribute to the outlets, journalists and creators of news content to increase their reach, audience and journalistic production of the sustainable agenda in the country. For this, the program offers training aimed at promoting the financial health of these organizations, through literacy in products and monetization mechanisms, in addition to building and enabling a sense of community among the vehicles and communication professionals specialized in this topic of coverage.
Program Details
Reinforcing the Google News Initiative's (GNI) commitment to driving sustainable business, they will provide tools and training for independent producers and news organizations focused on environmental coverage to expand their audience and coverage. They hope to contribute to the strengthening of these vehicles and the ecosystem that covers this agenda as a whole, through the exchange of experiences between them.
The program will last three months and will select 20 organizations from all regions of the country to participate in the trainings and workshops focusing on three pillars: education, partnerships and products. In addition, the 7 modules of the course will be made available remotely, so that more people have access. By the end of the program, participants are expected to have broadened their knowledge and are able to boost their business through audience analysis and reader engagement tools, as well as product analysis and value proposition and monetization.
The program modules include:
Audience and Data
Monetization
Startups & Entrepreneurship
Youtube & Video
Goods
Audience Monetization
Content
Eligibility for Google News Initiative
Open to news organizations that operate in Brazil;
Have from 2 to 100 employees;
Have been operating for at least 6 months with digital content.
Application of Google News Initiative
Lastly, It is important to visit the official website link found below to access the application form.
Correspondingly, Join us on Telegram for more opportunities!
Similarly, Visit oyaop.com and oyaschool.com for more scholarship opportunities.