Applications are open for the Journalismfund Local Media for Democracy Grant Program 2023. This media funding scheme injects €1,200,000 financial support to local, regional and community media who are struggling to serve the public interest in places where access to information has significantly decreased.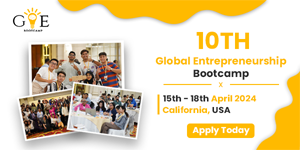 The selected media will also receive technical and mentorship support (managed by International Media Support) to improve their organisational capacity, journalism innovation and business sustainability. This is part of a larger programme supported by the European Commission.
These news desert areas can be a geographic or administrative area, or a social community, where it is difficult or impossible to access reliable, diverse and independent local, regional and community media. In other words, news deserts can emerge not only where there are no media outlets, but also where there are newsrooms captured by economic, political or other interests.
Funding for Journalismfund Local Media
The total available amount per call to be distributed among all supported projects will be €600,000.
Eligibility for Journalismfund Local Media
Open to legal entities with a registered seat in one of the EU27 countries or teams of journalists (physical persons) having their legal residence in the EU27 (including the 9 EU outermost regions).
The legal entities should have a turnover of less than 1.5M EUR and shouldn't be part of a group or consortium with a consolidated turnover that exceeds an amount of 3M EUR.
Eligible proposals entail to benefit the public, especially local citizens and communities whose interests are best served by quality, ethical and pluralistic local media.
The project should be clearly defined to build independence, resilience and sustainability in local, regional and community media, and should also be defined in time (the maximum term of the project may not exceed 7 months).
The grant request does not intend to finance the regular operations, but to support well-defined innovative projects that go beyond regular operation.
The media outlets must be legal entities officially incorporated at least one year before the application deadline of the grant call. Teams of journalists must prove their collaboration of at least one year.
Media outlets should already have made journalistic content available to the general public at least one year before the application deadline of the grant call (no Business2Business journalism).
The applicant and/or the relevant news medium focuses on a broad audience in the region concerned.
Training organisations cannot apply for this grant.
Only one project application is possible per applicant.
Eligible Activities
The following types of activities are eligible:
Inviting experts to develop a sustainable business media plan.
Attend training for their journalists, editors and media managers on related issues.
Support for editorial innovation and audience engagement actions.
Support to business innovation actions (e.g. diversification of revenues).
Business strategy: for media who need coaching on their business strategy and planning.
Community engagement and growth: development of audience strategies in particular knowledge of regional audiences.
Native advertising: development of partnership content and advertorial product offers.
Experiment with native advertising to increase overall revenues.
Innovation and agile development: identification of an area for innovation and agile development. Innovation and experiment in order to find new routes for growth or resilience.
Expertise to establish an official structure to form a local media.
Investing in technical tools and development (only the depreciations on investments will be accepted as cost).
Application of Journalismfund Local Media
After a one-time registration with your email address, you can access the online application form. You can freely navigate through the form to see which information you need to provide in your application. This includes:
information and documents about your organisation
information about the intended project
a detailed project budget, according to the budget template
Lastly, It is important to visit the official website link found below to access the application form.
Correspondingly, Join us on Telegram for more opportunities!
Similarly, Visit oyaop.com and oyaschool.com for more scholarship opportunities.