Applications are open for the Nova Media Fellowship Program 2023. The Nova Media Fellowship supports print, broadcast, and digital journalists proposing to immerse themselves in the health field and complete media projects for publication/dissemination that acknowledge and explore the many factors that promote well-being, prevent disease, contribute to healing, and increase an individual's ability to flourish and live a fulfilling life. At this time, the Media Fellowship is not inviting book proposals.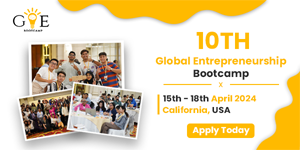 The Media Fellowship program aims to give recipients the time, space, and resources to research, write, and speak about issues that validate and show the importance of an expansive health framework. Media Fellowships are one year in duration and full-time, allowing recipients to undertake their projects in a comprehensive and creative manner. The Nova Institute strongly prefers that Media Fellows take a leave of absence from any organization where they are currently employed during the fellowship period. Projects begin in fall 2023, no later than December 1; the exact start date is flexible to accommodate individual Fellows.
Benefits from Nova Media Fellowship Program
The award for a Media Fellowship is $105,000 over 12 months and is all-inclusive. The award is intended to support a fellow's living expenses, project-related expenses, travel, conference fees, health insurance, etc. The organiser will, however, cover any costs associated with attending Nova Institute-organized meetings, workshops, or events. The fellowship does not fund enrollment for degree or non-degree study at academic institutions.
Eligibility for Nova Media Fellowship Program
Ideal applicants are full-time journalists with established records of publication or broadcast in local, regional, or national markets or among targeted audiences or constituencies and have relevant full-time experience.
For this inaugural year of the Media Fellowship program, they are accepting applications from U.S. based journalists only.
Application of Nova Media Fellowship Program
Journalists interested in being considered for a Nova Media Fellowship should ensure they meet the eligibility criteria and submit an application that consists of a written proposal, resumé, recommenders, and work samples.
Applications should be emailed to [email protected] no later than July 5, 2023.
Four to six finalists will be chosen from the pool of applicants, and organisers will request confidential letters from the three individuals each finalist has identified to serve as recommenders. A selection committee, comprising Nova Institute staff, Scholars and Fellows, Media Advisory Council members, and other media specialists, will interview each candidate. They will ask finalists to submit additional information or materials to respond to questions raised by their application or interview. The Nova Institute will then select two finalists to serve as their inaugural 2023 Media Fellows.
Lastly, It is important to visit the official website link found below to access the application form.
Correspondingly, Join us on Telegram for more opportunities!
Similarly, Visit oyaop.com and oyaschool.com for more scholarship opportunities.