Applications for the Zolve Global Scholarship 2023 are now open. The Zolve Global Scholarship is a scholarship for students going to the U.S. for their higher studies, such as Undergraduate Degree, Postgraduate Degree, or Doctorate Degree. A total of 10 scholarships will be awarded.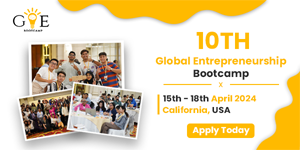 It aims at recognizing young leaders worldwide and helping them turn their ideas and talents into significant impact. The scholarship is committed to empowering students who demonstrate excellence, leadership potential, and a passion for making a positive impact in their communities.
Zolve Global Scholarship
Each Scholarship recipient will be eligible to receive USD $50,000.
Eligibility for Zolve Global Scholarship 
Applicants must be non-US citizens moving to or moved to the US for higher education in 2023.
Applicants must have received an offer of admission from an accredited US university or college for a full-time undergraduate/postgraduate/doctorate program.
The program should commence in 2023 and have a minimum duration of 12 months.
Applications
The application for Scholarship Program begins on April 15, 2023, at 12:00:00am EST and ends at 11:59:59 pm EST on June 30, 2023.
The following documents are required for an application to be considered complete:
High School or/and University Transcripts
Valid ACT or SAT or GMAT or GRE score or corresponding test waiver provided by the university
Resume
Essay
Lastly, It is important to visit the official website link found below to access the application form.
Correspondingly, Join us on Telegram for more opportunities!
Similarly, Visit oyaop.com and oyaschool.com for more scholarship opportunities.