Applications are open for the 100+ Accelerator Circular Economy Challenge 2023. Help close the loop and create a circular global economy where waste is eliminated, resources continually circulated and nature regenerated.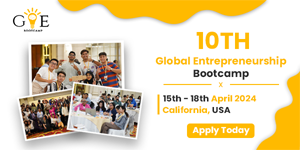 The 100+ Accelerator was launched by AB InBev in 2018 to help the company reach its ambitious sustainability goals faster by finding startups that could deliver breakthrough advancements across five key sustainability pillars—water stewardship, smart agriculture, circular packaging, climate action and upcycling. In its first two cohorts, more than half of the startups secured long term contracts with AB InBev. In 2021, The Coca-Cola Company, Colgate-Palmolive Company and Unilever joined AB InBev's 100+ Accelerator to fund and pilot sustainable innovation in supply chains. Moreover, In its first three cohorts, the 100+ Accelerator has worked with 70 startups in over 20 countries.
Solutions
Recycling, Reuse and Returnability
Packaging Material Alternatives & Innovations
Packaging New Forms
Materials Tracking & Tracing
Upcycling
Benefits from Accelerator Circular Economy Challenge
Funding pilots up to $100,000 USD.
A large part of the program is based on launching pilots to validate product/market fit. Therefore, they are primarily looking for startups  that have either a product that is ready to go to market or already in-market. Earlier stage companies will be considered by rare exception only.
The 100+ Accelerator will provide support, guidance and access to potential funding through:

Pilot customer opportunities with the four corporate partners: AB InBev, Unilever, Coca-Cola, and Colgate Palmolive (including the potential to scale company-wide)
Active mentorship, training and programming in product development, go-to-market, operations, sales and more
Top mentor network of scientists, academics, domain experts, venture capitalists, corporate sustainability leaders, etc.
Potential funding from Partner Companies and their networks
Eligibility for Accelerator Circular Economy Challenge
Open to all: challenges were developed with input from subject matter experts from partner companies around the world to make sure they are focused on local issues that need to be addressed. They are seeking startups from around the world to answer the challenges and are eager to identify technologies and best practices that can be shared across our businesses and beyond.
The 100+ Accelerator is looking for innovative solutions that have the ability to scale quickly and make a significant impact on one or more challenge areas. The Accelerator focuses on startups that have a product in market or are prepared to go to market. Also, the Accelerator is particularly interested in supporting great teams: companies led by passionate entrepreneurs who have surrounded themselves with diverse talent that are in the best position to succeed.
Startups that have demonstrated traction in the form of IP, revenue, clients, pilots or contracts etc. will have the best chance of getting accepted.
Selection Criteria
Applicants will be evaluated on a rolling basis. Scoring will be assessed based on the following values:
Fit with identified sustainability challenges
Ability to demonstrate traction/product market fit
Market expertise and team
Capacity to carry out pilot in selected global zone.
Application of Accelerator Circular Economy Challenge
Lastly, It is important to visit the official website link found below to access the application form.
Correspondingly, Join us on Telegram for more opportunities!
Similarly, Visit oyaop.com and oyaschool.com for more scholarship opportunities.