Applications for the Youth Energy Summit (YES!) 2023 are now open. EnergyNet's YES is back this June in Nairobi, Kenya! Youth Energy Summit launched last year at Africa Energy Forum in Brussels. YES is creating a platform and network for early career professionals, entrepreneurs, students and educators to boost the skills, connections and business readiness of a new generation of African energy Leaders.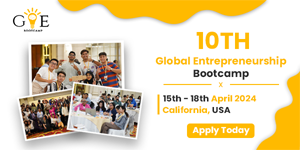 The Youth Energy Summit (YES!) has ambitious goals to accelerate access to reliable energy on the African continent – however, they cannot do this alone. Their expertise exists in convening the biggest actors in the energy sector to actualise their business ambitions through events such as the Africa Energy Forum. This time, they are doing things differently.
YES! is partnering with corporates, foundations, NGOs, universities, and other initiatives across the globe. YES! will support hundreds of Africans in public and private sector roles learn how to develop and prosper, with both soft and technical skills, and the opportunity to meet with peers and senior influencers from across the continent. Working with partner organisations, YES! will amplify access to the many complementary initiatives that are becoming available across the continent. YES! is actively seeking partners as they scale up.
Benefits from Youth Energy Summit 
Participants at YES! will be provided with a blended programme addressing leadership skills, business development and planning, onboarding graduates, and narrowing the gap between education and employment.
Additionally, participants will be able to attend in-depth workshops on the project and GREEN CAPITAL FINANCE, as well as FUTURE TECHNOLOGIES AND INNOVATION.
The summit is free for all entrepreneurs.
Eligibility for Youth Energy Summit 
Eligible entrepreneurs must have an established and registered business.
Enterprize must be Africa owned and focused solely on one country (Kenya for example).
Trading for no more than three years.
Less than 20 employees.
Application of Youth Energy Summit 
Apply to join YES! on 20-23 June at the Kenyatta International Convention Centre, Nairobi, Kenya.
Lastly, It is important to visit the official website link found below to access the application form.
Correspondingly, Join us on Telegram for more opportunities!
Similarly, Visit oyaop.com and oyaschool.com for more scholarship opportunities.