Applications are open for the CYFI Entrepreneurship Program 2023 for Student Entrepreneurs. This program will equip 50 aspiring and emerging student entrepreneurs in tertiary institutions across Lagos State with the skills, knowledge, and network to adapt to the changing business environment, innovate, and scale their businesses towards promoting youth employment and economic growth in Lagos State.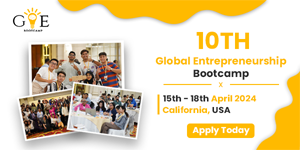 Youth unemployment is a significant challenge in Nigeria, as young people between the ages of 15 and 35 constitute over 60% of the country's population and make up a significant portion of the unemployed population. The majority of this population consists of university students, who bring their unique perspectives to drive innovation and address business issues but are limited by funding, expertise, and an enabling environment.
The Carrington Youth Fellowship Initiative, CYFI, is a dynamic youth-based initiative launched in 2011 by the U.S. Consulate General, Lagos.
Eligibility for CYFI Entrepreneurship Program
Open to students in tertiary institutions.
Not more than 18 – 35 years.
Available to commit 3-4 hours weekly to the program from August to November.
Available to students in tertiary institutions in Lagos State only.
Application of CYFI Entrepreneurship Program
Timeline for the application process to be completed:
June 16: Application Opens
June 30: Applications Closes
July 14: Semi-finalists Notified
July 28: Finalists Notified
August 2023: Program Commences
November 2023: Pitch/Demo Day
Lastly, It is important to visit the official website link found below to access the application form.
Correspondingly, Join us on Telegram for more opportunities!
Similarly, Visit oyaop.com and oyaschool.com for more scholarship opportunities.