Applications are open for the YALI RLC SA Emerging Leaders Program 2023 – Online Cohort 18. The Young African Leaders Initiative (YALI) is a signature effort to invest in the next generation of African leaders. The YALI Regional Leadership Center Southern Africa (RLC SA) is hosted by the University of South Africa at the Graduate School of Business Leadership in Midrand, South Africa.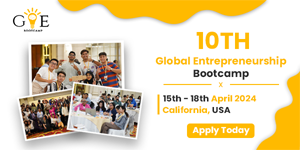 The RLC SA aims to create critical thinkers who can solve complex, multidisciplinary problems; foster entrepreneurial and innovative thinking, and encourage cross-border communication and multicultural collaboration. The RLC SA develops the skills of young African leaders by providing core training in contemporary African issues, as well as specialized training in three key areas: Business and Entrepreneurship; Civic Leadership, and Public Management.
Benefits from SA Emerging Leaders Program
The program offers:
In-Person/Online Training: 7 weeks of intense training in Business and Entrepreneurship, Civic Leadership and Public Management.
Networking Opportunities: Conferences and events planned by either the Alumni or the Center.
Mentorship: A mutually beneficial relationship between a Mentor and participant where time, talent, skills, and knowledge are shared.
Collaboration: Opportunities to collaborate across cohort, country, and sector on projects of similar interest.
Eligibility for SA Emerging Leaders Program
The program is open to young African leaders who meet the listed criteria:
Age (18-35)
English language proficiency
Portuguese for the Portuguese language program
A commitment to positively impact Africa, their own countries as well as communities.
Commitment to serve the development agenda of the African continent.
Demonstrated leadership capabilities and interest in Public Management, Entrepreneurship Development and Civic Leadership
Young leaders from the following countries are eligible to participate in the programme – Angola, Botswana, Comoros, Lesotho, Malawi, Madagascar, Mauritius, Mozambique, Namibia, Seychelles, South Africa, Kingdom of Eswatini, Zambia and Zimbabwe.
The programme encourages application from:
Rural based and economically disadvantaged young leaders
Young leaders with disabilities
Women
People who are HIV positive or who are living with AIDS
Individuals that represent and advocate for the rights of LGBTIQ communities across the region
Other minority groups
Application of SA Emerging Leaders Program
The Online cohort 18 is online and will run from 26 June 2023 to 13 August 2023).
Lastly, It is important to visit the official website link found below to access the application form.
Correspondingly, Join us on Telegram for more opportunities!
Similarly, Visit oyaop.com and oyaschool.com for more scholarship opportunities.