Applications are open for the Ashesi-ETH Masters in Mechatronic Engineering 2023. This program is designed in collaboration between ETH Zurich in Switzerland, Ashesi University in Ghana and industry partners, all of whom are operationally present in Africa. As a graduate of this program, you will be equipped with specialist competences and wide range of skills to pursue a career in this dynamic field.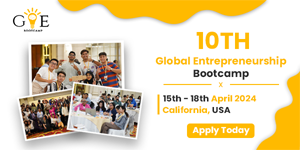 Mechatronic Engineering is a multidisciplinary field with a strong future, exciting career opportunities and a huge range of applications in robotics, manufacturing, automation, automotive engineering, aerospace, healthcare and medicine, agriculture, leisure and entertainment, and many more.
Students will build research and innovation competences through industrial internships and a Master project work where they will combine theory and practice with a focus on topics that suit their interests and career plans, guided by experts from academia and industry whose teaching and training are informed by world-​class research and expertise. After graduating from this Masters degree programme, students will receive direct job offers from world-​leading industry partners: ABB, Barry Callebaut, Bühler, HPW, Holcim, Nestlé, Tetra Pak.
Programme Structure
Advanced Core Modules form the foundation of the programme, developing methodological competence in design and analysis of mechanical systems, together with programming and deployment of embedded devices for rapidly expanding applications in a host of industrial sectors.
Mechatronics and Control Modules provide knowledge in the application of innovative robotic and control system solutions including data-​driven and machine learning techniques to existing systems and modern engineering systems.
Energy and Production Systems deepen your understanding of renewable energy technologies and propulsion systems in product development and process chain planning, providing the competence to propose appropriate and effective design improvements and mitigation strategies.
Engineering in Perspective provides context to the technical knowledge, training students in leadership, public policy, corporate social responsibility and international cooperation in preparation for influential careers that contribute towards the sustainable industrial development of Africa.
Over the last year of the programme, students will gain hands-​on experience through an internship where they will apply their acquired knowledge and skill, and research experience through a professional project and Master thesis where they will work on a project linked to one of our industry partners and/or research groups.
Benefits from Masters in Mechatronic Engineering
Tuition and other academic fee are covered.
Laptop and equipment, Accommodation, Health insurance.
A monthly stipend and one trip home per year.
Students funded by industry partners will also undergo an onboarding period with their scholarship provider before starting the academic programme. The mentorship and industrial internship will also take place with the scholarship provider.
On completion, students will receive a Master of Advanced Studies (MAS) from ETH Zurich and a Master of Science (MSc) from Ashesi University. There are no diploma substitutes.
Eligibility for Masters in Mechatronic Engineering
Open to Africans;
Applicant should have a BSc or MSc in Electrical, Electronic, Computer, Mechanical, Process, Mechatronic and allied Engineering;
Second Class Upper or better;
Academic-level proficiency in English.
Selection Criteria for Masters in Mechatronic Engineering
Academic Qualifications
Curriculum Vitae
Extracurricular Achievements
Working/Internship Experience
Demonstration of Motivation
Application of Masters in Mechatronic Engineering
Application deadline is July 30, 2023. Admissions are on a rolling basis. Apply early!
Lastly, It is important to visit the official website link found below to access the application form.
Correspondingly, Join us on Telegram for more opportunities!
Similarly, Visit oyaop.com and oyaschool.com for more scholarship opportunities.