Applications for the IKEA Social Entrepreneurship Scholarship 2023 are now open. IKEA Social Entrepreneurship is excited to be collaborating with One Young World to offer scholarships to inspiring young social entrepreneurs to attend this year's One Young World Summit 2023 in Belfast, UK.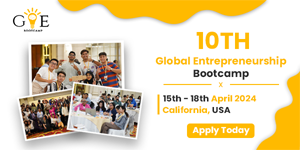 This scholarship is intended for social entrepreneurs working towards a sustainable future where everyone is seen and heard – challenging the root causes of poverty, exclusion, and inequality. You'll join IKEA's global delegation taking part in the One Young World Summit 2023, where you'll have the opportunity to hear and be heard by sustainability leaders and build useful connections for your projects and your work with a global audience. You'll also get permanent membership of the One Young World Ambassador community — a global community of 15,000+ activists, humanitarians, world-leaders, business-leaders, thought-leaders, entrepreneurs, politicians and innovators.
IKEA Social Entrepreneurship Scholarship
Scholars will receive:
Access to the One Young World Summit 2023 in Belfast, UK.
Hotel accommodation in Belfast between 2 – 5 (inclusive) October 2023.
The cost of travel to and from Belfast (flights in economy).
Catering which includes breakfast, lunch, and dinner.
Transport between the Summit accommodation and the Summit venue.
Eligibility for IKEA Social Entrepreneurship Scholarship
To be eligible for this scholarship you must:
Be aged between 18 – 30.
Be the founder or co-founder of a social business/enterprise.
Operate in Chile, Colombia, Indonesia, Mexico, Poland or Romania.
Be able to communicate and engage in English.
Be actively engaged in the fields of circularity, job inclusion and renewable materials, as an entrepreneur or in a similar role.
Demonstrate commitment to creating a positive impact through (social) entrepreneurship in their communities.
Demonstrate proven leadership ability (role models) in their communities.
Demonstrate a concern for local and/or global issues.
Nationals of all countries can apply for this scholarship.
Application of IKEA Social Entrepreneurship Scholarship
The application deadline is June 18, 2023. Late applications will not be accepted.
Lastly, It is important to visit the official website link found below to access the application form.
Correspondingly, Join us on Telegram for more opportunities!
Similarly, Visit oyaop.com and oyaschool.com for more scholarship opportunities.