Reversing Environmental Degradation in Africa & Asia (REDAA) is accepting applications for it's first grant call is now open! For Grant Call 1, REDAA invites proposals for locally led research-to-action initiatives in sub-Saharan Africa, South Asia and Southeast Asia that help both people and nature to thrive. This work could be focused on solutions for ecosystem restoration, enabling people and nature to thrive together in times of climate, resource and fiscal insecurity.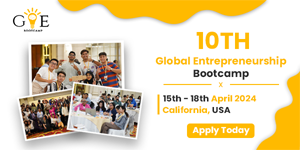 This call focuses on 'medium-sized' Project Grants of between £200,000 and £500,000 (GBP) over two to four years. Projects are expected to start from 1 January 2024.
Thematic Areas
All proposals should positively address integrated action for nature and climate, and gender equality and social inclusion. Each proposal should focused on one or more of the thematic priorities:
1.    Local research and capability for research
2.    Resource and land use assessments
3.    Business models
4.    Financing mechanisms
5.    Inclusive governance systems
REDAA Grant
Grants of £200-£500K available for 2 to 4 year initiatives.
It is expected that up to 21 Project Grants will be awarded via a two-stage proposal process:
Stage 1 for Concept Notes; followed by Stage 2 for Full Proposals.
Eligibility for REDAA Grant
REDAA will fund locally led research-to-action, where the main partner is a non-profit organisation with effective systems for supporting Indigenous Peoples' and local communities' efforts to improve their evidence, tools, civic space and governance powers
All REDAA-supported initiatives should demonstrate how they will take positive and integrated action for nature and for climate adaptation and resilience.
Lastly, It is important to visit the official website link found below to access the application form.
Correspondingly, Join us on Telegram for more opportunities!
Similarly, Visit oyaop.com and oyaschool.com for more scholarship opportunities.