Applications are open for the Daphne Caruana Galizia Prize for Journalism 2023. The Prize aims to recognise outstanding in-depth journalism work on topics that are relevant for the European Union (EU) as a whole or some of its Member States and contribute to the promotion of principles and values of the EU, as enshrined in the European Charter of Human Rights.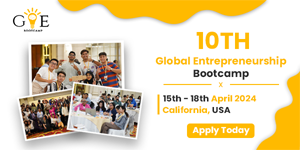 The Daphne Caruana Galizia Prize for Journalism was launched on 16 October 2020 as a tribute to the Maltese anti-corruption investigative journalist and blogger who was assassinated in a car bomb attack in 2017. The Prize was endorsed by the European Parliament in October 2020, and it will be awarded on a yearly basis.
Daphne Caruana Galizia Prize
The €20,000 annual prize will be awarded on October 2023 at the European Parliament of Strasbourg to journalists or teams of journalists based in the European Union. The winning article will be chosen by an independent jury.
Eligibility for Daphne Caruana Galizia Prize 
Open to individual professional journalists or teams of professional journalists of any nationality. Applications may be submitted by authors themselves or by professional media organisations and associations on their behalf.
Entries must have been published/broadcast in print, audiovisual or online media outlets based in one of the 27 EU Member States between September 1, 2022 and July 31, 2023.
English is the official language of the Prize. Entries may be submitted in all EU official languages. A summary in English (500 words maximum) must be provided in the submission form.
Entries may have one or several authors. Participants must be the authors and holders of the copyright and the moral rights to their work. Applications may be submitted by authors themselves or by professional media organisations and associations on their behalf.
Should a journalist or team of journalists wish to participate with more than one entry, they are allowed to do so. However, they must submit a separate application per entry.
Plagiarism, which includes the unauthorised use of the language and thoughts of another author and the representation of them as one's own, will result in disqualification. Retrospective discovery of plagiarism will result in revocation of the awarded Prize.
Evaluation Criteria
Evaluation will be based on the following criteria:
Relevance of the topic for European society and contribution to the promotion of EU values and principles.
Quality of content, which should be well documented, accurate, factual, and based on a variety of sources.
Quality in terms of language, style, and structure.
Original and in-depth approach to the topic.
Application of Daphne Caruana Galizia Prize 
Applications must be submitted via the online platform by July 31, 2023 at 12 AM (CEST).
Lastly, It is important to visit the official website link found below to access the application form.
Correspondingly, Join us on Telegram for more opportunities!
Similarly, Visit oyaop.com and oyaschool.com for more scholarship opportunities.