List of Paid Internships – Fully Funded 2021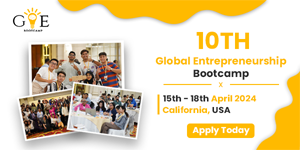 An internship is available at Data Protection Office at INTERPOL in Lyon, France. The INTERPOL Data Protection Office is tasked with the independent compliance control of data processing operations within the Interpol Information System.
The Office further ensures that the Organization's data processing framework is promoted and facilitated through the appropriate legal, technical, operational and organizational channels. It also encourages a data protection culture within the Organization. The Office reports directly to the Secretary General.
Applications call for IT Strategy and Support functions Internship at INTERPOL in Lyon, France. INTERPOL's Internship Programme welcomes candidates from any of our 194 member countries. The Programme attracts talented students or recent graduates to the Organization and provides them with
A better understanding of the Organization's goals and objectives and how international police cooperation is organized.
An insight into how an international organization operates.
A framework to enhance their educational experience through practical work assignments, thereby developing skills that are useful for their career and future employment.
Experience of working in a multicultural, multidisciplinary and multi-ethnic environment, contributing to the development of mutual understanding, trust and tolerance.
The internship is a Fully Funded and applicants from all over the world are eligible to apply. Tesla, among the world's most successful companies. As you already know that the Owner and Founder of the Tesla Company is Elon Musk(Word 2nd richest man in the world). Moreover, you will get a chance to do Your International Internship at Tesla. Also, the Internship Positions will be available in the US, Canada, Europe and other parts of Asia.
International Students from the US, Canada, Europe and other parts of Asia are Eligible to apply for the Internship at Tesla. Each vacancy will be assigned to a specific Region. Regardless of Gender, Race, Religion, Age, or Background, can do their best work. Likewise, if you are an undergraduate, Master's Degree Student, or doing any degree or specialization in any field, are eligible to apply for the Tesla Internship.
Applications are open for Adobe 2021 Internship at London – Renewals Specialist in London, United Kingdom. Adobe is currently recruiting for 8 x sandwich placement opportunities within our Digital Experience Sales business. We are looking for individuals with an interest in long-term sales careers, who will have an opportunity to handle the renewals business of the installed base of our growing Adobe Digital Experience Business in the UK.
Candidates will work closely with one of our UK Sales Leaders within the Digital Experience business and work closely with the Sales Teams and the Customer Success Managers within the wider business. This opportunity is suitable for individuals who have interest in working in a consultative, across a 12 month fixed period within their sandwich placement year for 2021.
Applications are open for Adobe 2021 Research Internship – Data Science & Machine Learning. Adobe Researchers are developing the next generation of ML algorithms, inventing a future where Adobe enables new forms of creativity, frees people from routine tasks, and allows enterprises to understand and act quickly on customer and business insights.
Scientists and engineers are exploring how we can leverage big data to automate decision-making for intervention strategies and to ultimately understanding the causal structure within our world. Our technologies help enterprises better understand and strengthen large-scale digital marketing systems.
Applications call for Facebook AI Research Internship. This internship has a minimum 12-week duration. They have openings in Menlo Park, New York, Seattle, and Pittsburgh offices. Internships will be awarded on a rolling basis and candidates are encouraged to apply early. Applicants are expected to be pursuing a PhD in one of the areas listed above; outstanding Masters and Bachelor students may also be considered.
Responsibilities
Intern on this Facebook AI Research Internship will
Perform research to advance the science and technology of intelligent machines.
Perform research that enables learning the semantics of data (images, video, text, audio, and other modalities).
Devise better data-driven models of human behavior.
Contribute research that can be applied to Facebook product development.
Applications call for Facebook Security Analyst Internship Online Safety – Dangerous Orgs and Individuals in Canada. Facebook Security's online security team analyzes current user security trends, investigates cases and develops solutions to mitigate future risks. The team is looking for an intern with a passion for investigation and analysis, cybercrime and problem-solving.
Responsibilities
Candidates on this Facebook Security Analyst Internship in Canada must have the following qualifications
Support surveys on Facebook and Instagram account to identify sources of abusive behavior.
Summarize and present information from investigations and reports to internal teams and help build and map networks to end abuse.
Gather, synthesize and analyze relevant data, suggesting improvements in tools and techniques to help grow the team and mitigate future risks.
Resolve issues of sensitive content including, but not limited to, graphic images, videos and writing, offensive or derogatory language, and other objectionable content.
Graphic Designer Internship at United Nations Resident Coordinator System in Kuwait. The UN offers an exciting diverse and inclusive workplace. This internship provides a unique opportunity to work with colleagues of diverse backgrounds to solve a variety of problems. UN is seeking an energetic, responsible intern to join the Organization. If you are selected, you will join a global intern cohort and make a real impact by working on challenging and rewarding projects.
The UNRCO Kuwait internship is for three months with an opportunity for extension to no longer than six months, depending on the needs of the RCO Kuwait. The internship is unpaid and full-time while interns will work five days per week (35 hours) under the supervision of a staff member in the department or office where they are assigned.
Communication Internship is available at United Nations Resident Coordinator System in Beirut, Lebanon. The United Nations Resident Coordinator's Office (UNRCO) in Lebanon is looking for an intern with an interest in communications and development issues. The internship programme will enhance the intern's educational and/or professional experience through practical work and exposure to a variety of global and national development challenges, including the Sustainable Development Goals and Agenda 2030, Covid-19 response, humanitarian-development nexus and communications.
The internship programme will provide prospective interns with an opportunity to get acquainted with the UN development system in Lebanon, to become closely involved in its programmes and operations as well as to learn about global perspectives and national development/stabilization strategies.
Knowledge Management Internship at United Nations Economic and Social Commission for Western Asia in Lebanon. The duration of an ESCWA internship is normally two months on a full-time basis – this may be exceptionally extended for a maximum period of six months. The internship certificate is awarded on the recommendation of the supervisor.
Interns are not financially remunerated by the United Nations. Costs and arrangements for travel, visas, accommodation and living expenses are the responsibility of interns or their sponsoring institutions. The United Nations accepts no responsibility for the medical insurance of the intern or costs arising from injury, illness or death that may occur during an internship.
Applications are open for IBM Senior Financial Analyst Co-op 2022. AI, Cloud, Blockchain, Internet of Things (IoT)—IBM does more than just create these smart technologies. This program is helping hundreds of businesses "put smart to work" across all fields, from cybersecurity and supply chain to farming and the arts.
The IBM Finance and Operations organization is a values driven team responsible for driving enterprise performance and IBM's transformation to a Cognitive Enterprise. We are the financial stewards of the enterprise, delivering IBM's financial strategy, developing new business models, and mitigating enterprise risk. It offers dynamic, exciting careers that allow individuals to grow a contemporary skill set and forge their own paths, be it an analytical path, leadership path, or a mix of both. Professional development is an important part of every IBMer's career and is ongoing with on-the-job training, structured learning programs, and mentoring.
Applications are open for Adobe Product Marketing Internship 2021 in Remote California, United States of America. Creativity for All and changing the world through digital experiences is what Adobe is all about. Abode is passionate about empowering people to create standout content at any skill level, and on any surface. Adobe is on a mission to hire the very best and has a commitment to creating exceptional employee experiences. In addition to that, it realizes that new ideas can come from everywhere in the organization, and we know the next big idea could be yours.
Key Duties
CCX Competitive Analysis for K12 EDU
Research leading competitors to CCX in EDU
Identify new trends in product, marketing, and social strategies
Distill learnings and insights to give guidance to Adobe